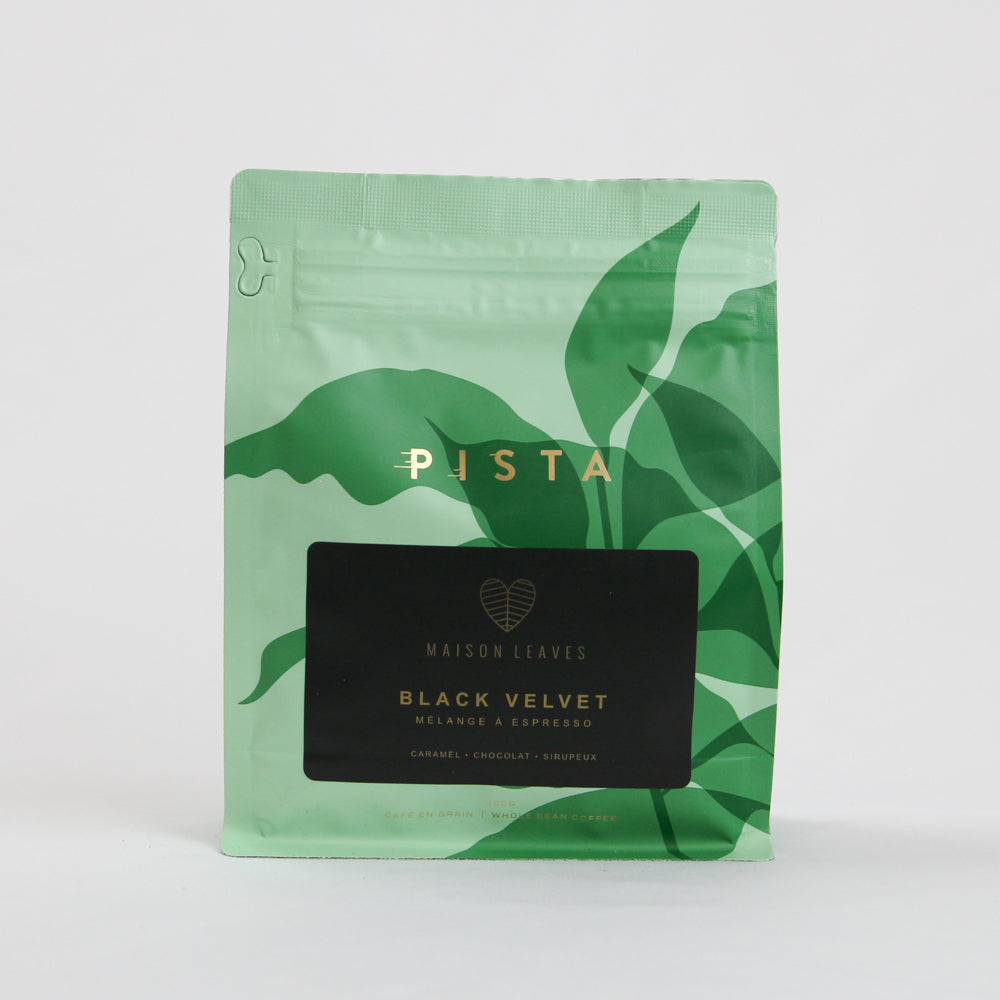 Leaves House & Café Pista Black Velvet Espresso Blend
300g
Maison Leaves House and Café Pista have teamed up to create Black Velvet espresso. This dark roast blend is specially designed for espresso and can be enjoyed with or without milk.
 Black Velvet tastes like caramel and chocolate with a syrupy texture.

 Maison Leaves and Pista pay the same attention to the season as to quality and sustainability standards. The lots that make up Black Velvet coffee beans are chosen with respect to the coffee harvest, purchased at several times higher than market prices and produced with full transparency.
 Black Velvet is a blend of two coffees, from Brazil and Colombia. These coffees grow at an altitude of 1000 meters (Brazil) and 1500 meters (Colombia). Workers pick the cherries when they are at full maturity and sort them by flotation and then by hand. This removes any overripe or under ripe cherries. Then, they are pulped and dry fermented for 24 to 36 hours before drying for seven to ten days.
This coffee comes in whole beans.
Leaves House is happy to grind your beans from fine to coarse, according to your needs! Just leave us a note during the checkout.
Vendor: Leaves House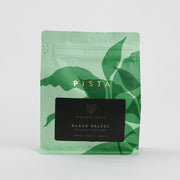 Leaves House & Café Pista Black Velvet Espresso Blend
300g