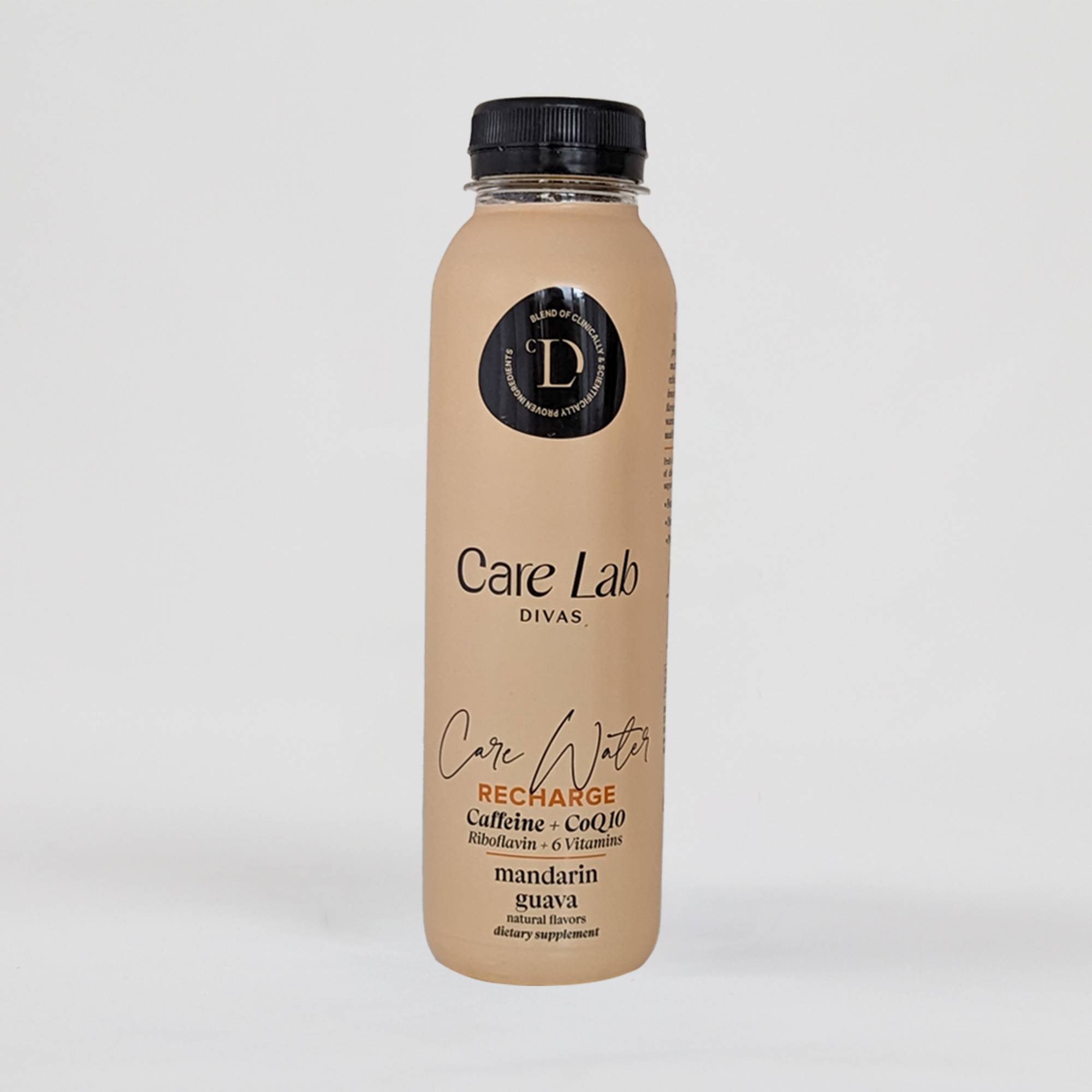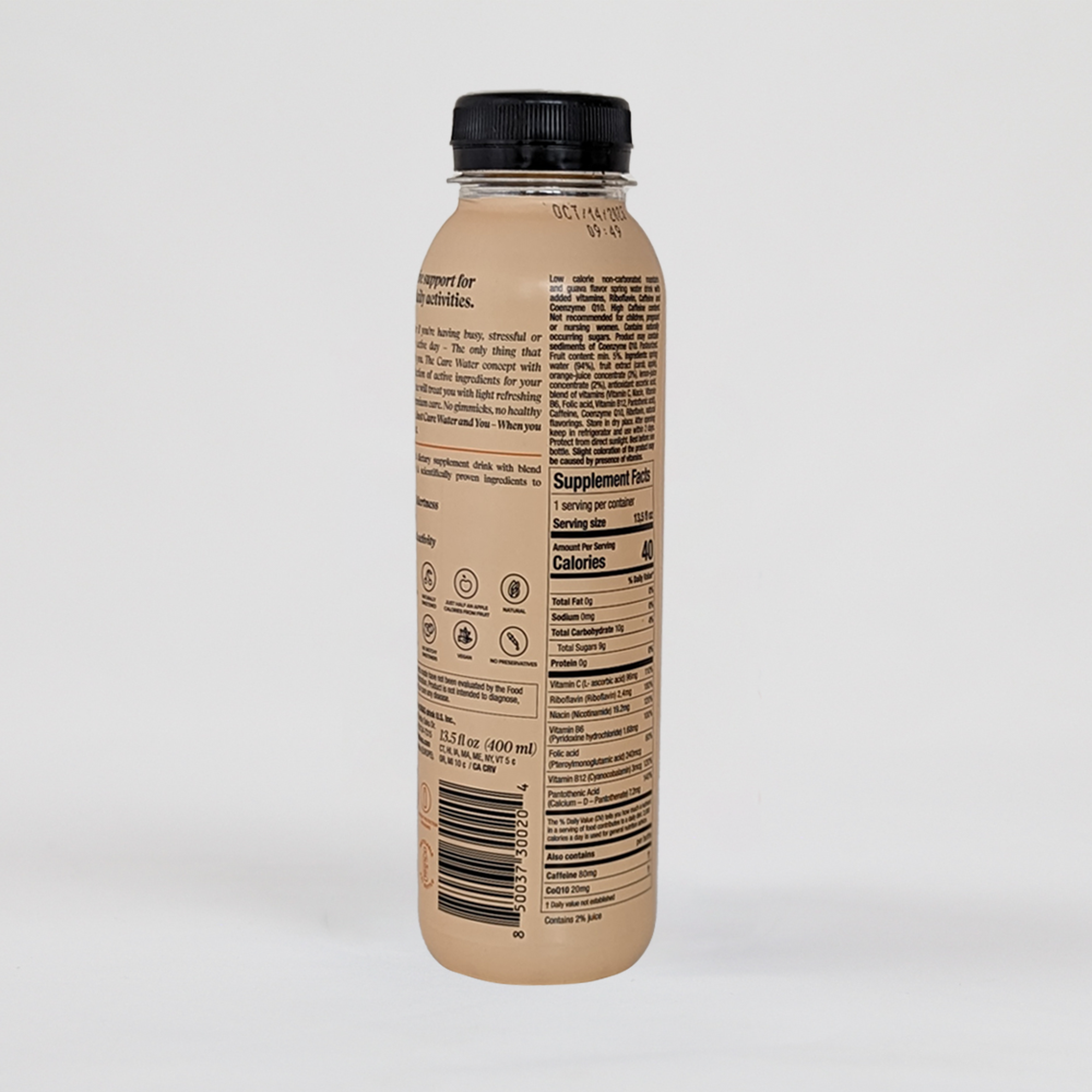 Care Lab Divas Recharge Caffeine + CoQ10 Mandarin Guava
$4.00
Regular price
$5.00
Description 
RECHARGE Caffeine + CoQ10 care water. Low calorie non-carbonated mandarin and guava flavor spring water drink with added vitamins, riboflavin, caffeine and coenzyme Q10. High caffeine content. Not recommended for children, pregnant or nursing women. Contains naturally occurring sugars from pasteurized fruit (5%).
One serving provides:
110% DV* of vitamin C
100% DV of riboflavin
120% DV of niacin
100% DV of vitamin B6
60% DV of folic acid
120% DV of vitamin B12
80% DV of biotin
140% of panthotenic acid
80mg of Caffeine
20mg of CoQ10
*DV: Daily value to a daily diet of 2000 calories
Ingredients
Spring water(94%), fruit extract (carob, apple) orange juice concentrate (3%), lemon juice concentrate (2%), antioxidant: ascorbic acid, blend of vitamins (Vitamins C, Niacin, Vitamin B6, folic acid, Vitamin B12, panthotenic acid), caffeine, coenzyme Q10, riboflavin, natural flavorings.
Product may contain sediments of Coenzyme Q10.
Format
1 serving of 13,5 fl oz (400mL)
Storage
Store in a dry place. After opening, keep refrigerated and consume within 2 days. Protect from direct sunlight. 
Vendor: Care Lab Divas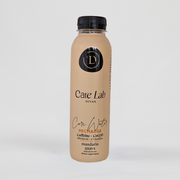 Care Lab Divas Recharge Caffeine + CoQ10 Mandarin Guava

$4.00

Regular price

$5.00