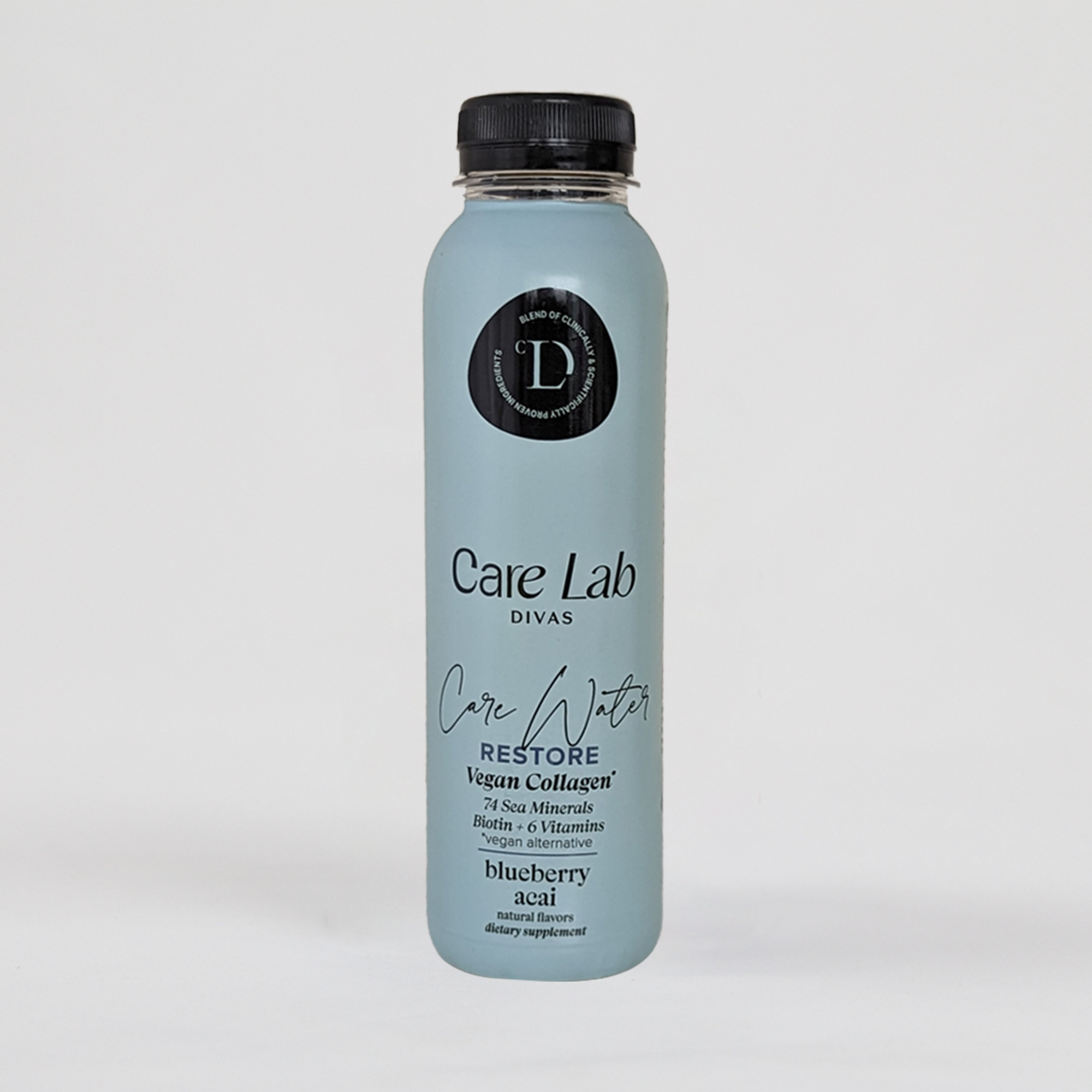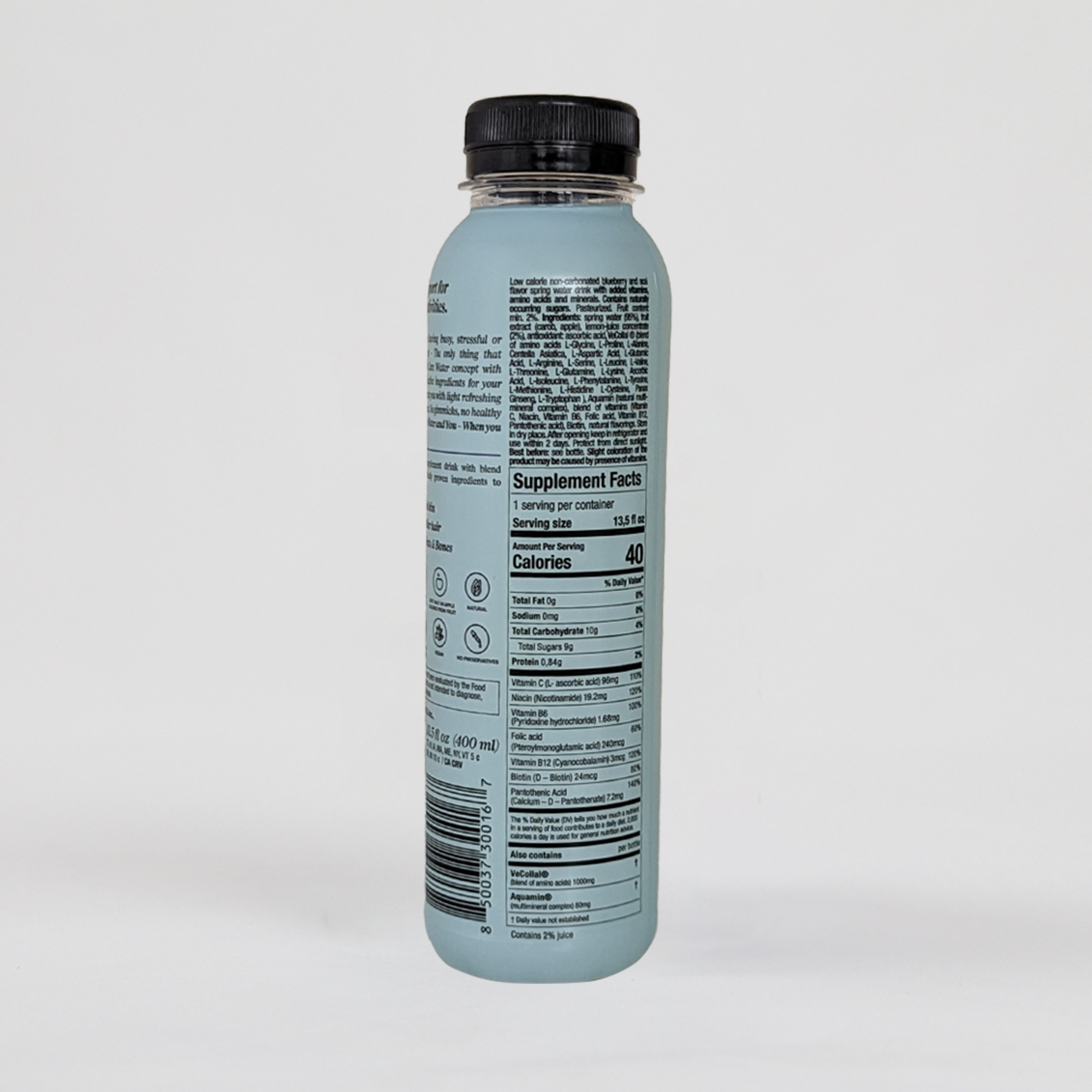 Care Lab Divas Restore Vegan Collagen Blueberry Acai
$4.00
Regular price
$5.00
Description 
RESTORE Vegan collagen, with 74 sea minerals, biotin + 6 vitamins. Low calorie non-carbonated blueberry and acai flavor spring water drink with added vitamins, amino acids and minerals. Contains naturally occurring sugars from pasteurized fruit (2%).
One serving provides:
110% DV* of vitamin C
120% DV of niacin
100% DV of vitamin B6
60% DV of folic acid
120% DV of vitamin B12
80% DV of biotin
140% of panthotenic acid
VeCollal (blend of amino acids)
Aquamin (multimineral complex)
*Daily value to a daily diet of 2000 calories
Ingredients
Spring water(95%), fruit extract (carob, apple), lemon juice concentrate (2%), antioxidant: ascorbic acid, VeCollal (blend of amino acids L-Glycine,  L-Proline, L-Alanine, Centella Asiatica, L-Aspartic acid, L-Glutamic acid, L-Arginine, L-Serine, L-Leucine, L-Valine, L-Threonine, L-Glutamine, L-Lysine, Ascorbic acid, L-Isoleucine, L-Phenylalanine, L-Tyrosine, L-Methionine, L-Histidine, L-Cysteine, Panex Ginseng, L-Tryptophan), Aquamin (natural multi-mineral complex), blend of vitamins (Vitamin C, niacin, vitamin B6, Folic acid, Vitamin B12, Panthotenic acid), Biotin, natural flavorings.
Format
1 serving of 13,5 fl oz (400mL)
Storage
Store in a dry place. After opening, keep refrigerated and consume within 2 days. Protect from direct sunlight. 
Vendor: Care Lab Divas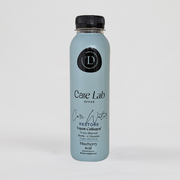 Care Lab Divas Restore Vegan Collagen Blueberry Acai

$4.00

Regular price

$5.00