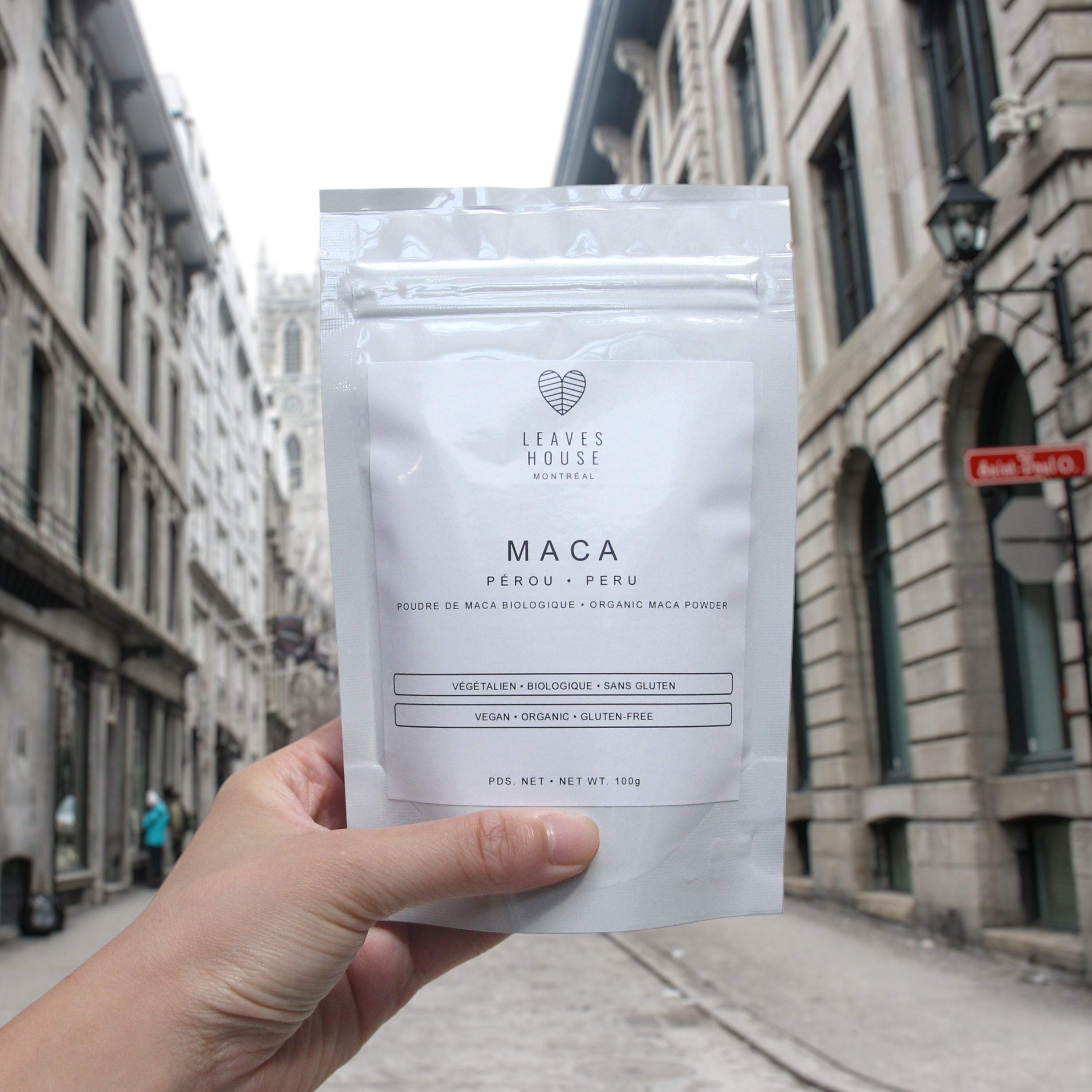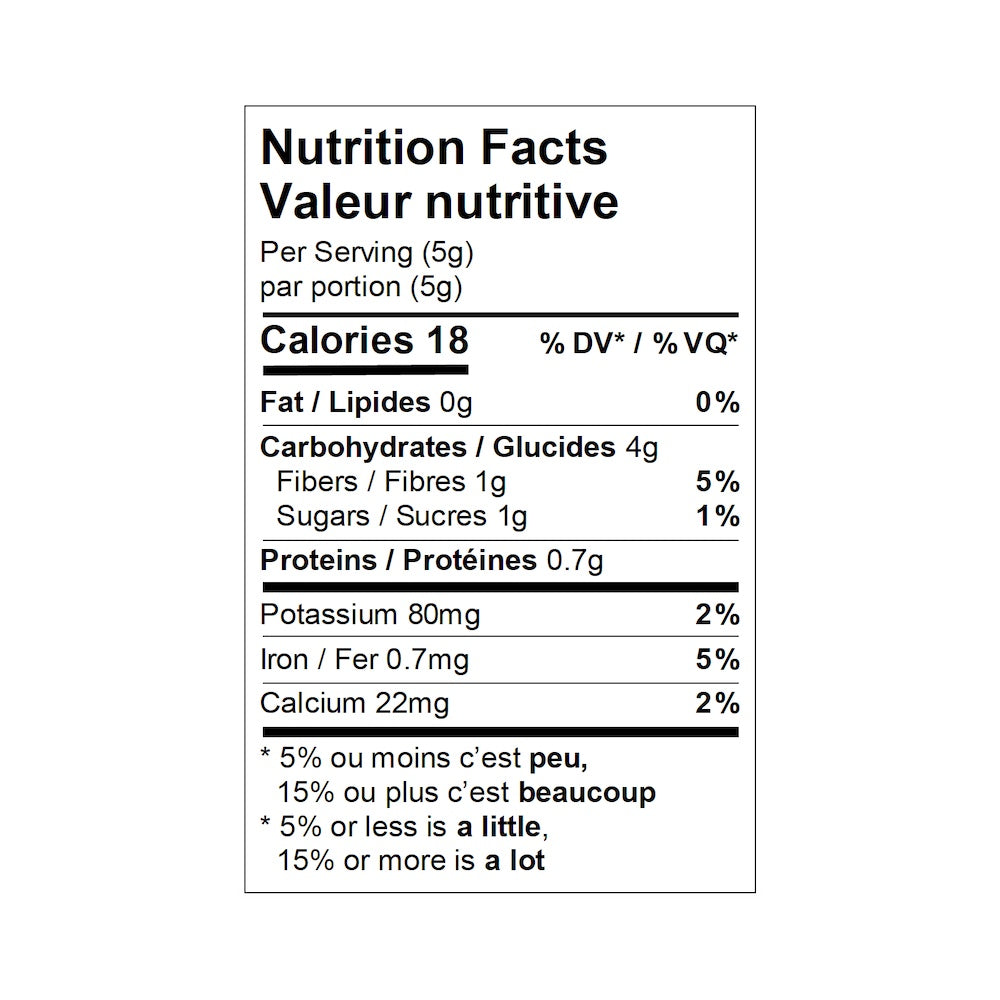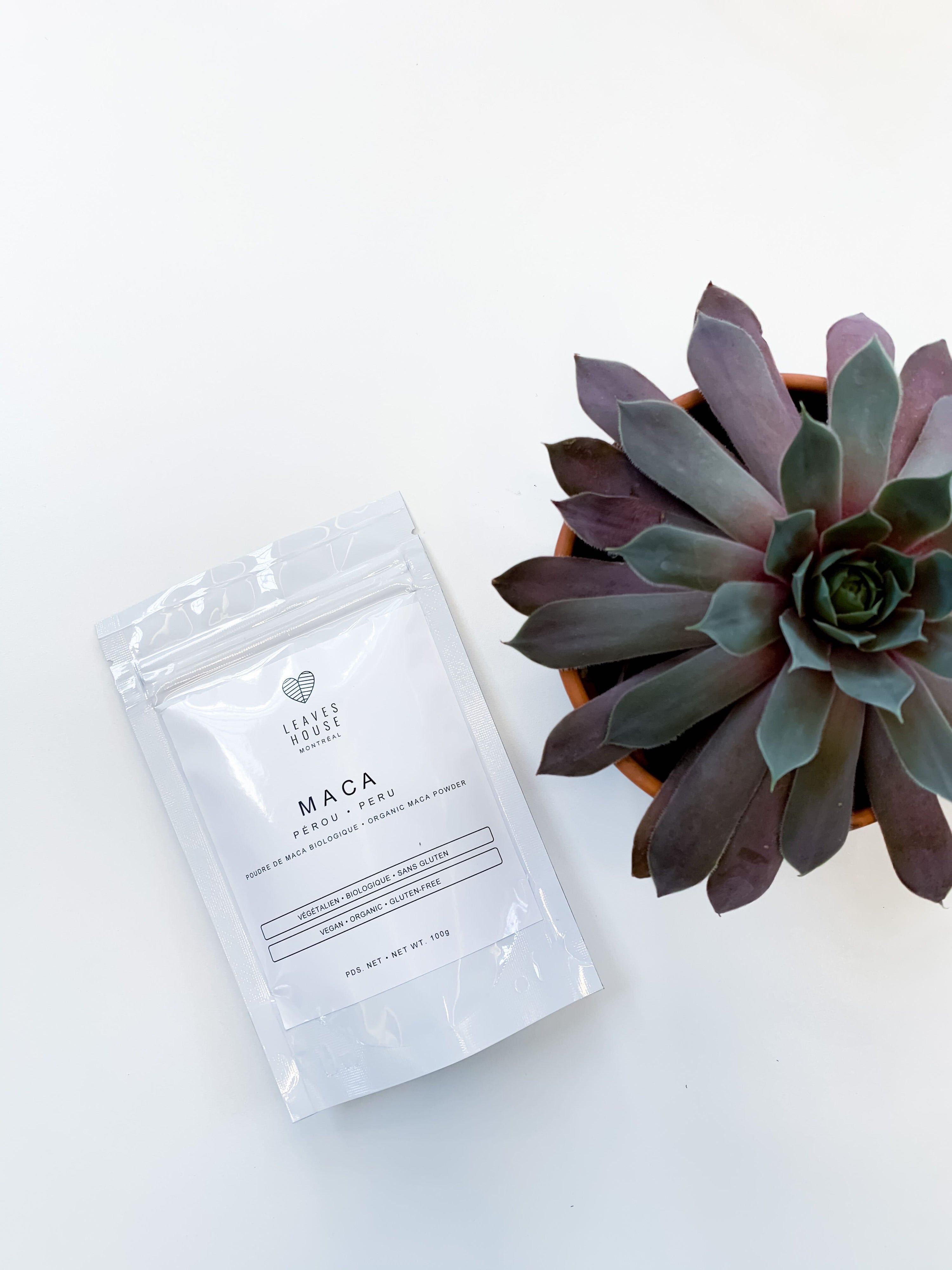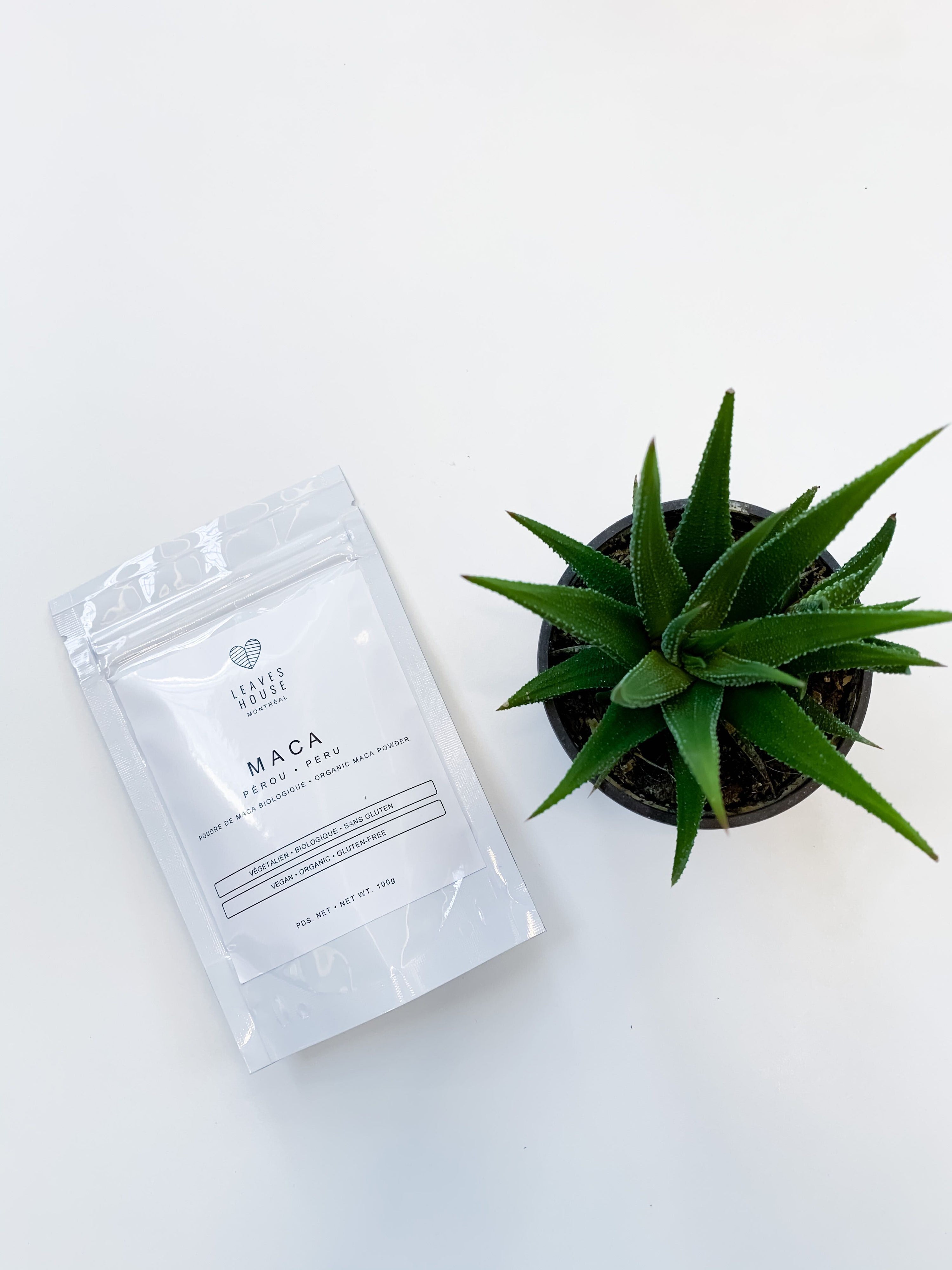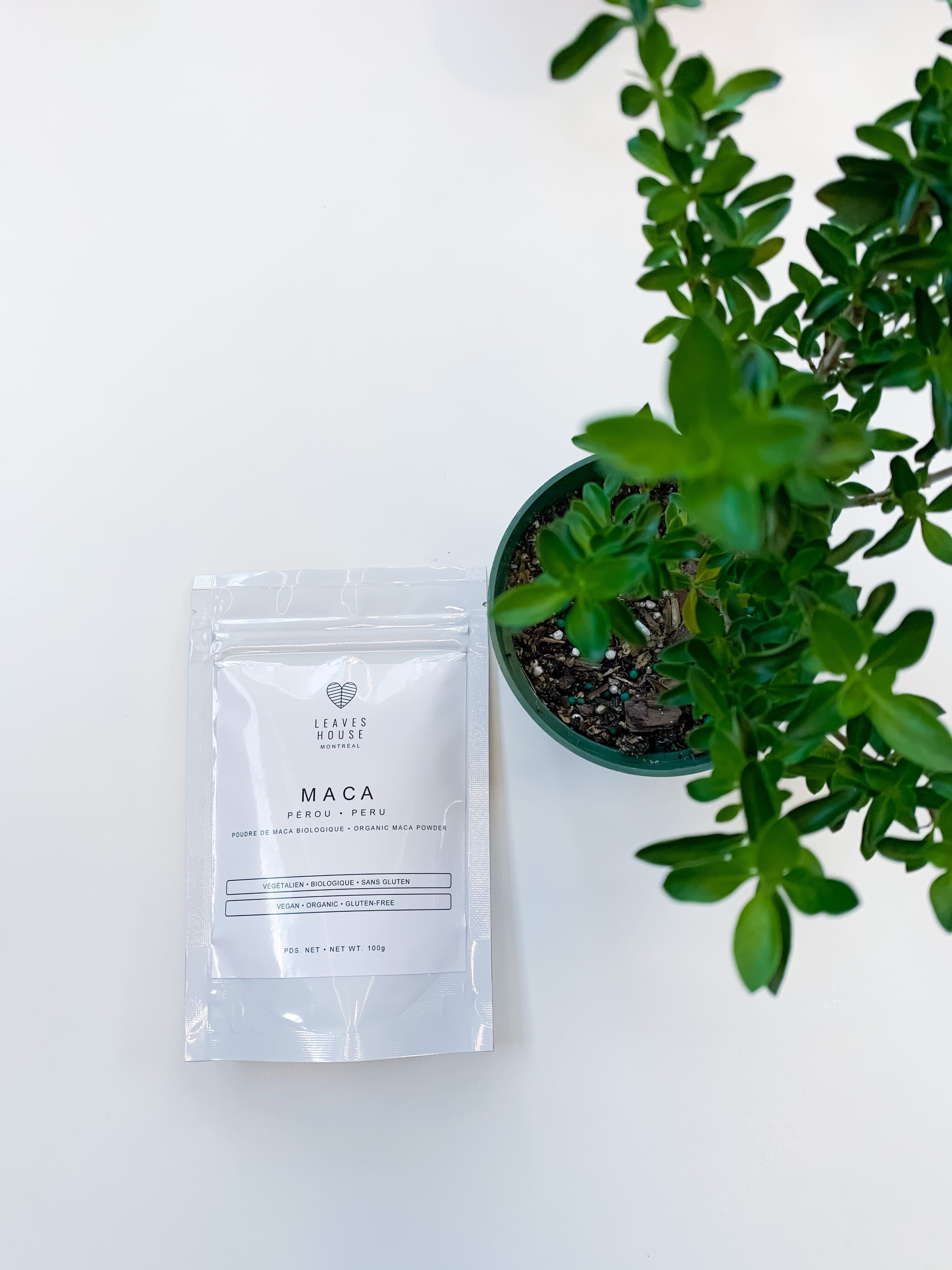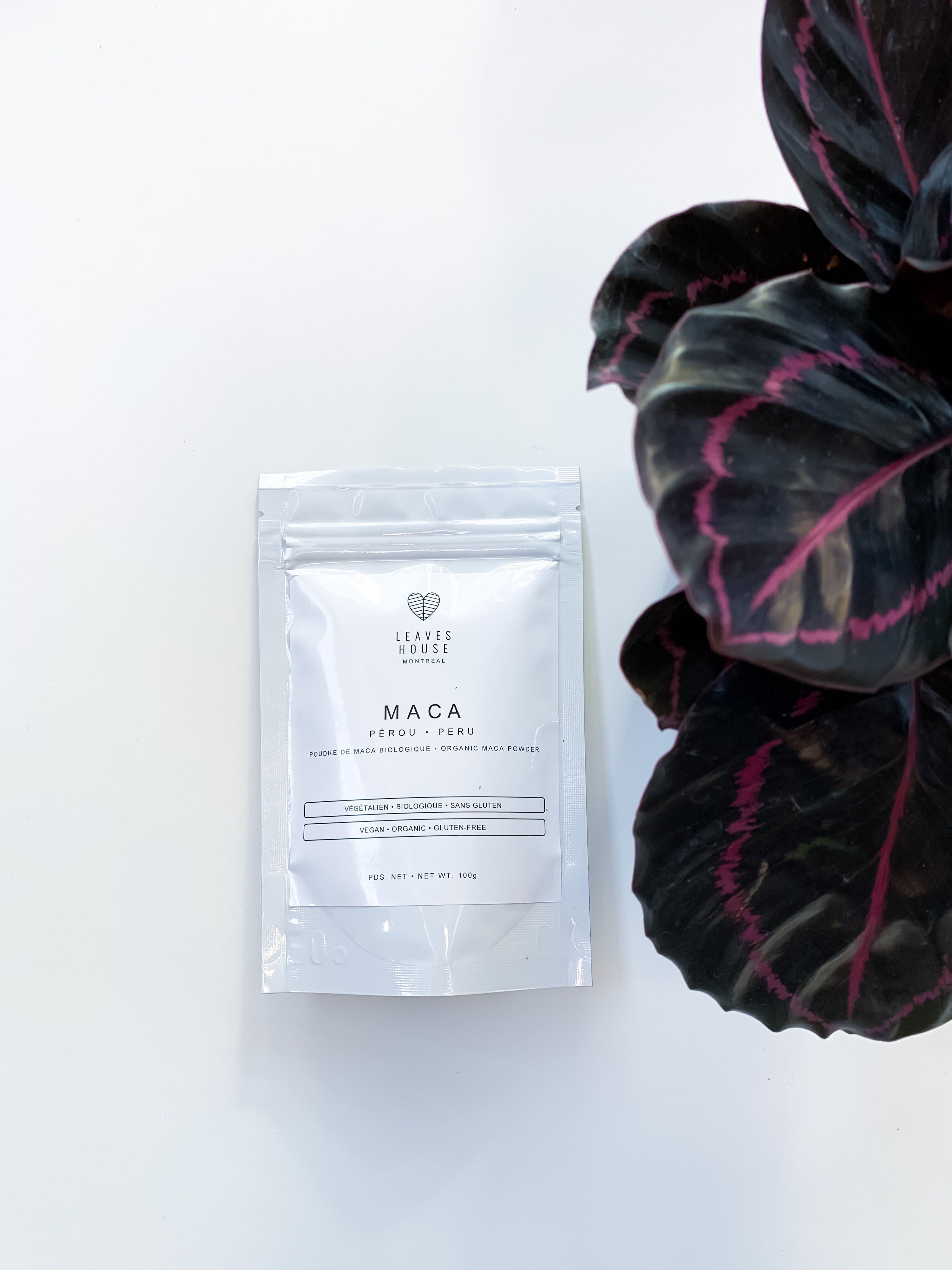 Leaves House Organic Maca - Thank you!!!
Brand 
Leaves House 
The Story
Maca is a nutritionally dense plant and valuable to overall health. It is said to increase energy and stamina as well as to boost fertility and libido.
It has a strong flavour and is often described as earthy and nutty so it is often used in smoothies, oatmeal, or sweets.

Leaves organic dried maca is sustainably cultivated in the high Andes of central Peru by local farmers who have been working the land for generations. Supporting sustainable agricultural practices helps ensure the environment is safe and preserves the farmers' culture and traditions.

Ingredients
Organic Gelatinized Maca Root Powder
Special diets; organic, vegan, and gluten-free.
Format
1 bag has 100 g.
Recommended Dosage

Start with 1 teaspoon of maca powder daily before working your way up to a higher dosage. Mix in food, smoothies or any drink and enjoy!
Storage
Store in a cool dry place.
Vendor: Leaves House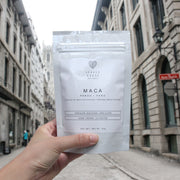 Leaves House Organic Maca - Thank you!!!