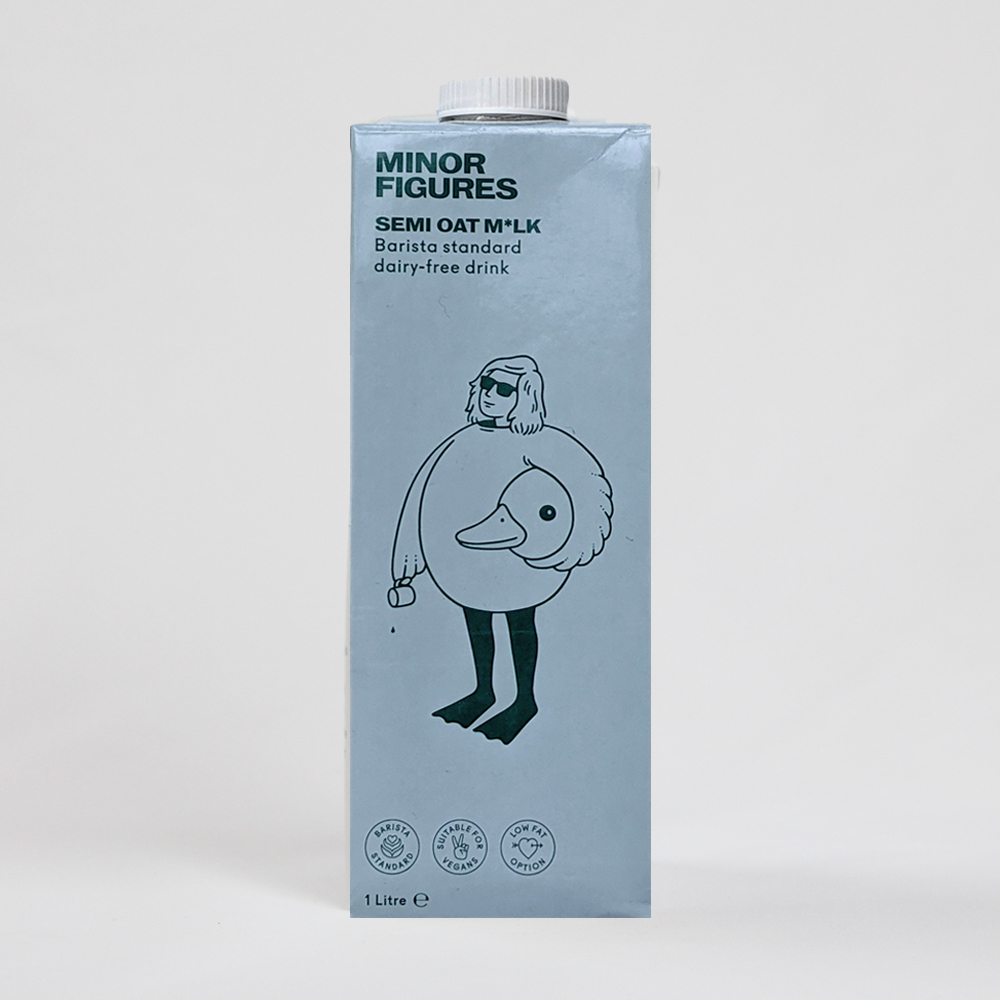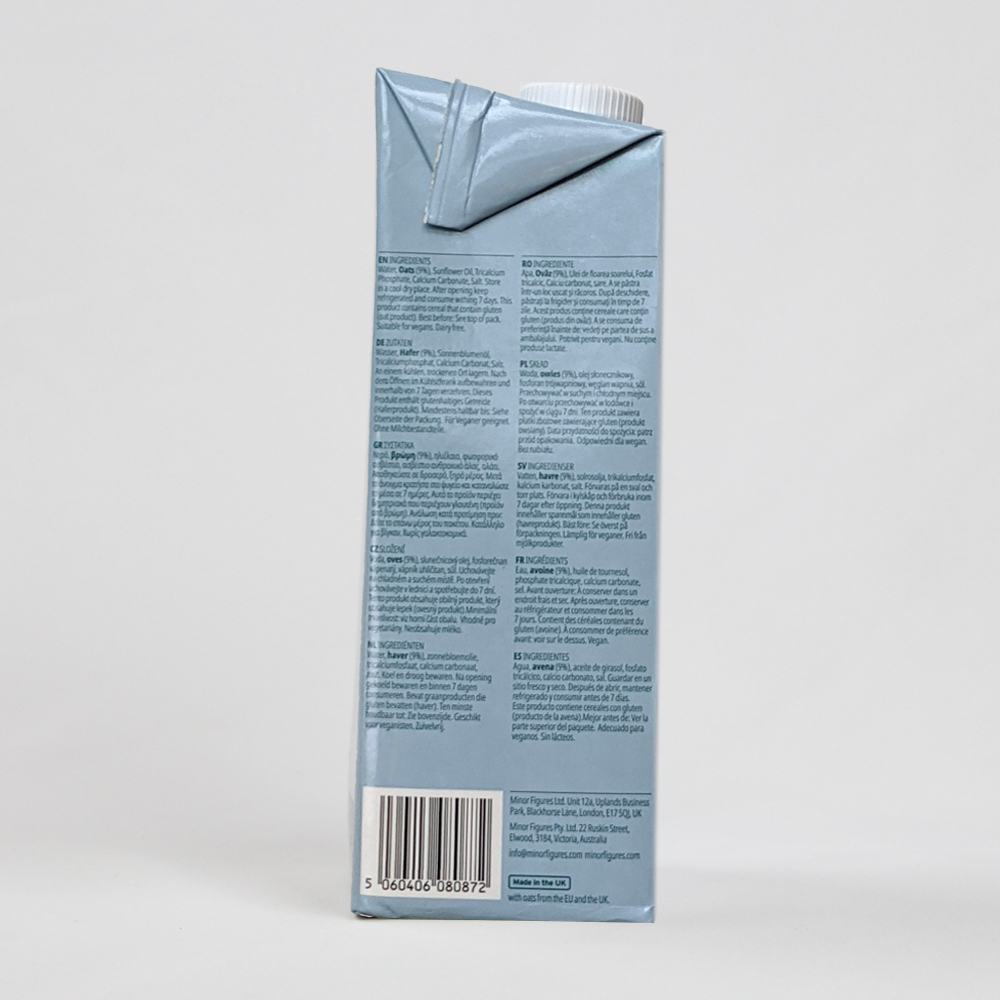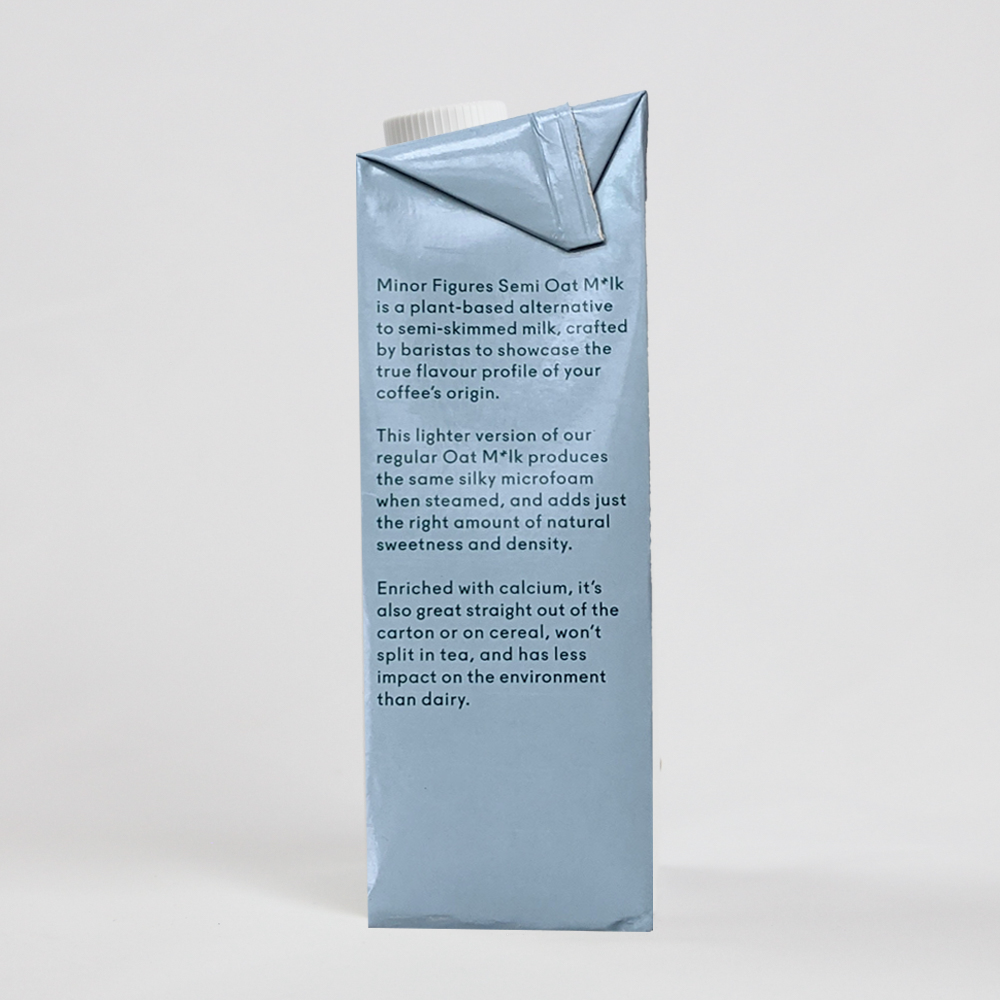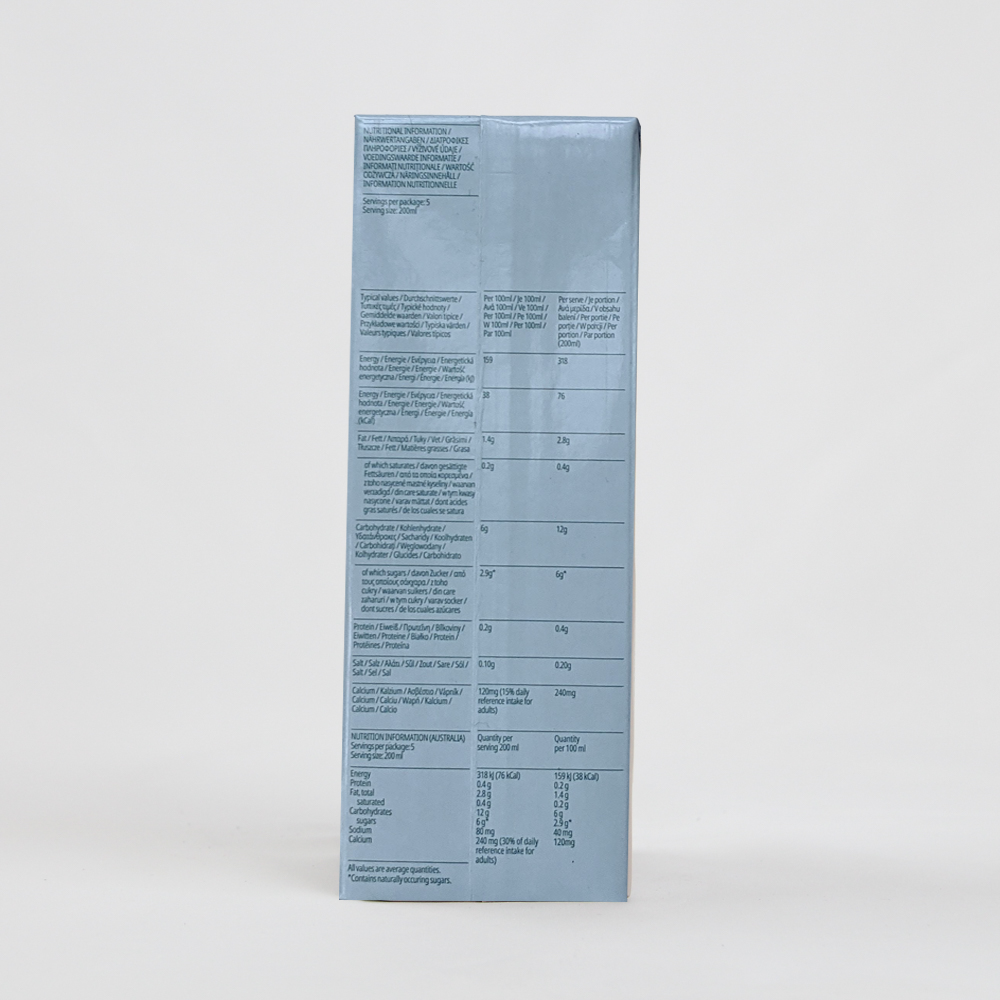 Minor Figures
Barista Semi Oat M*lk
The Oat M*lk you know and love, but with less sugar and low fat (without compromising on that barista standard quality).
Minor Figures Oat M*lk range is designed to pair perfectly with any coffee blend, split-free with that froth baristas live for.
Minor Figures Light Oat is just like our standard Oat M*lk, but with less fat and sugar (taste-test and tell us if you can spot the diff 👀). Add it to any roast profile or origin and see how it complements the characteristics of your espresso shot, adds natural sweetness, density, balance, and achieves a silky micro-foam when steamed. (It tastes great on cereal too).
Always barista standard, carbon-neutral and 100% plant-based.
Store in a cool dry place. After opening, keep in the fridge and drink within 7 days.
Format

1 unit of 1L
Ingredients
Water, Oats, Sunflower Oil, Tricalcium Phosphate, Calcium Carbonate, Salt
Vendor: Minor Figures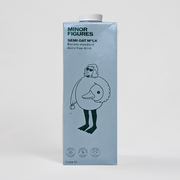 Minor Figures
Barista Semi Oat M*lk