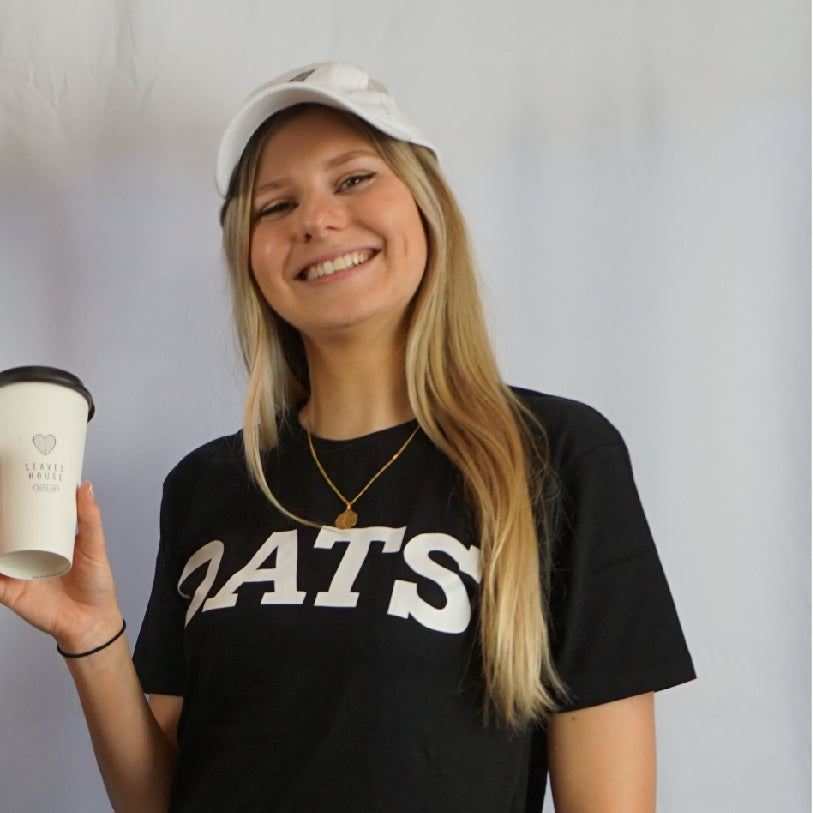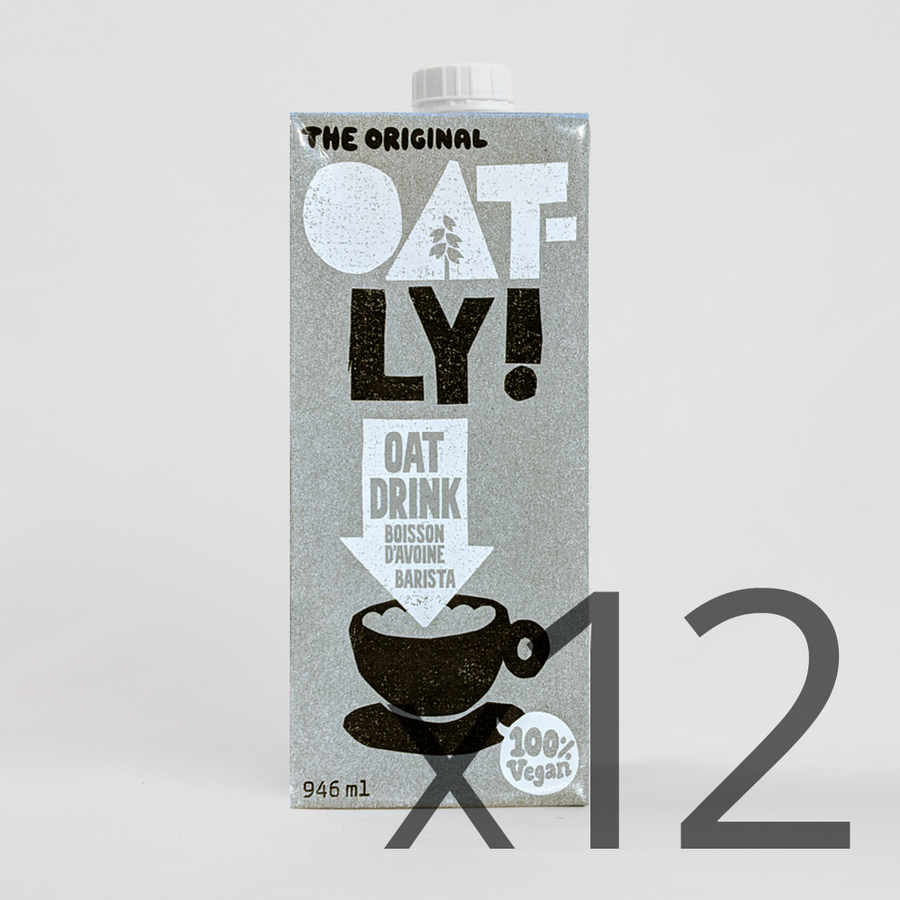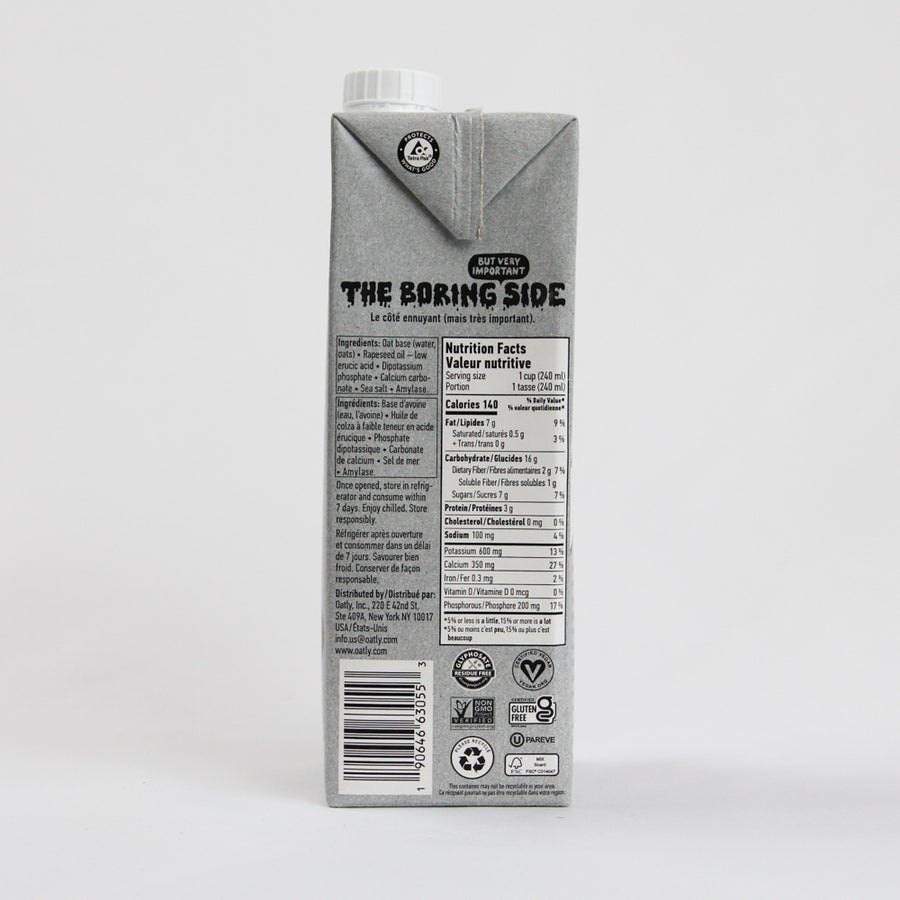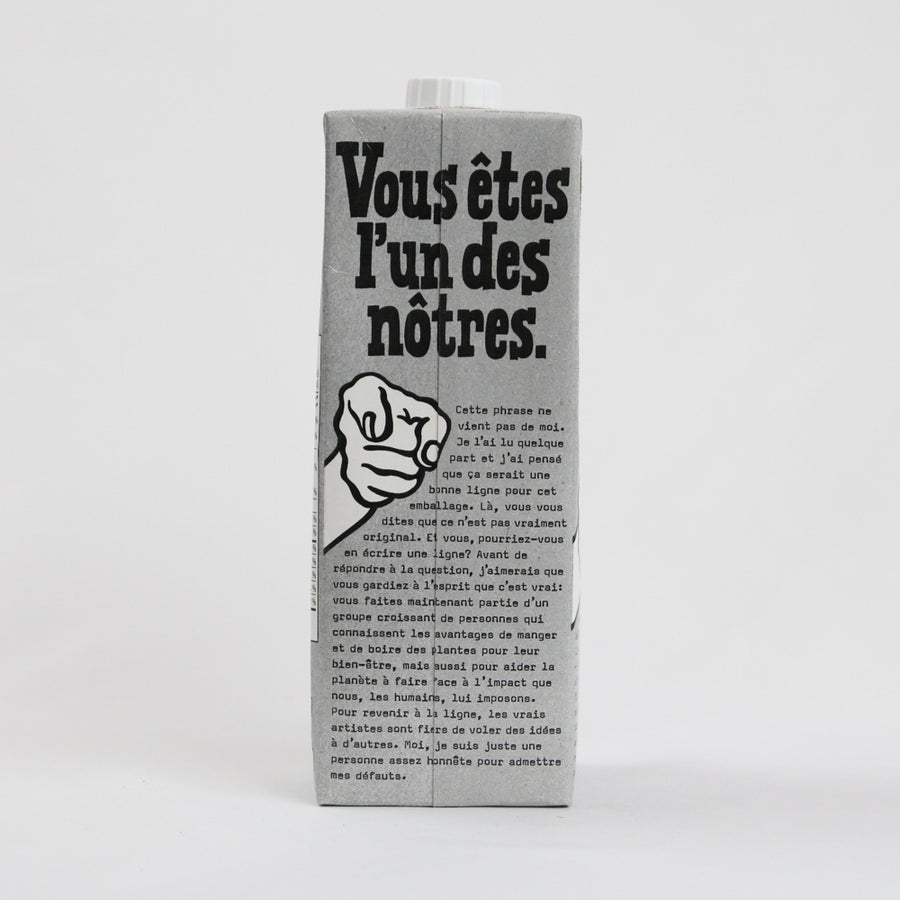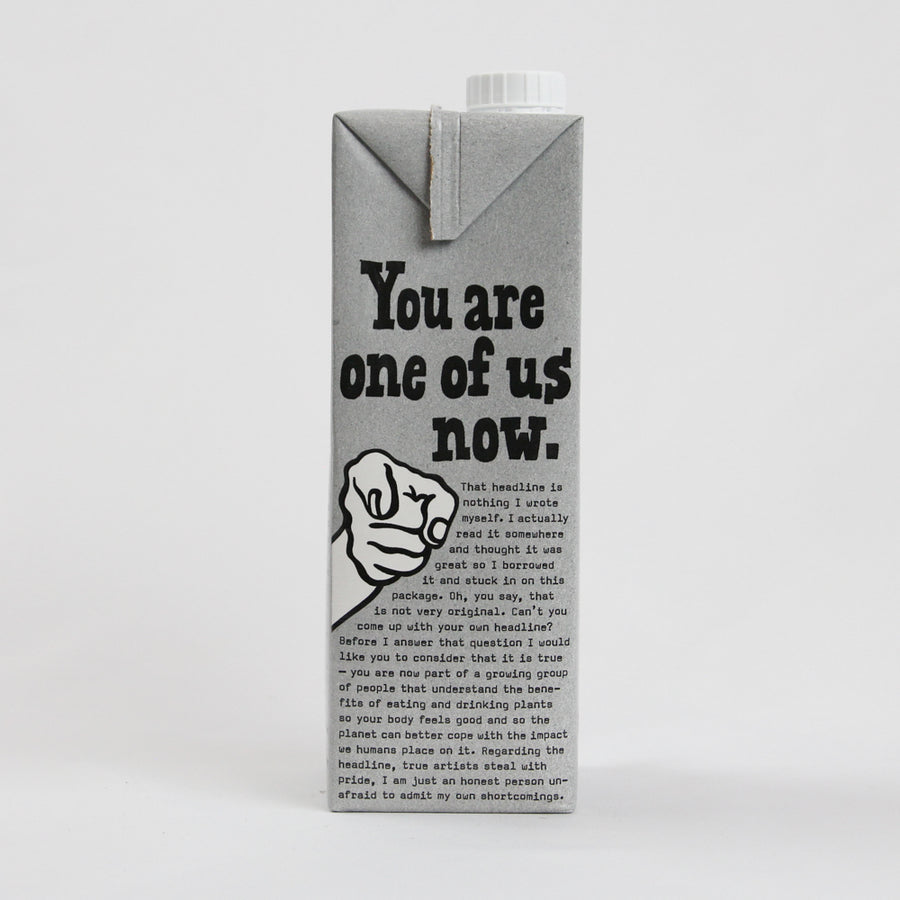 Oat Beverage (12 units) + Oatly T-Shirt (XXL)
$60.00
Regular price
$61.99
Promo Description
Say hello to our new Oatly offer! Add an eco-friendly Oatly T-Shirt to your usual oat beverage order! Let your style match your beverage! 🤩
Oatly Beverage
Oatly is a vegan food brand that produces alternatives to dairy products from oats. Their products taste amazing without doing a thing to it but perform technically beautifully when foamed. If you are the kind of person who likes to add a splash of milk to your coffee or tea, the barista edition can handle the task without wimping out and separating. This product is:
Ingredients
Oat Base (water, oats 10 %), Rapeseed Oil, Acidity Regulator (Dipotassium Phosphate), Calcium Carbonate, Calcium Phosphates, Iodised Salt, Vitamins (D2, Riboflavin, B12)
Format
1 case of 12 units. 1 unit has 946 mL.
Storage
Once opened, keep refrigerated and consume within 5 days.
Updated : January 28th, 2022
Vendor: Oatly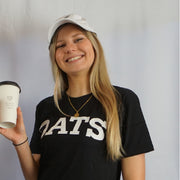 Oat Beverage (12 units) + Oatly T-Shirt (XXL)

$60.00

Regular price

$61.99