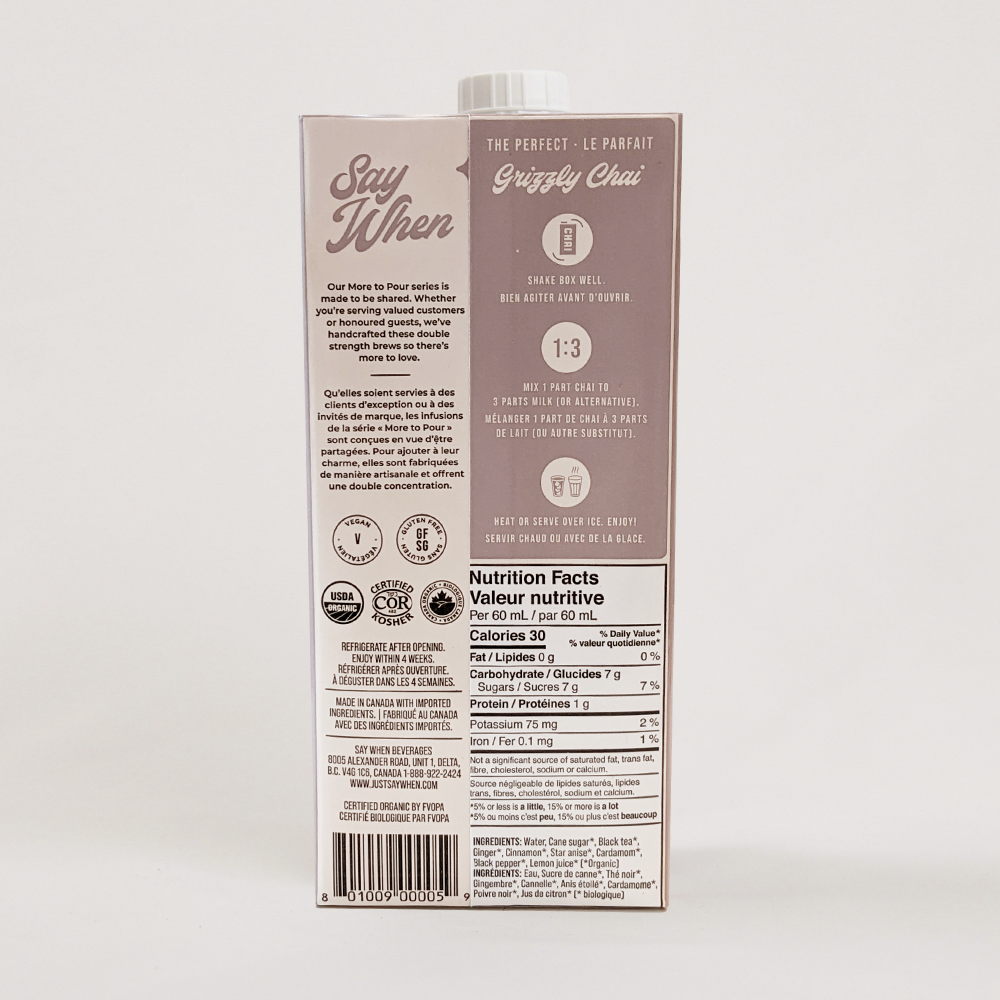 Say When
Chai Grizzly
(1 unit)
Description
For an extra spiced chai, sweetness is reduced in half. Perfect for getting creative with your lattes or simply enjoying a bold chai
Certified organic by FVOPA. Vegan. Gluten-free. Kosher. USDA organic.
Preparation
Concentration: 1 part chai to 3 parts milk
Ingredients
Water, Cane sugar*, Black tea*, Ginger*, Cinnamon*, Star anise*, Cardamom*, Black pepper*, Lemon juice*
* Organic.


Format
1 unit of 946 mL
Storage
After opening, refrigerate and enjoy within 4 weeks.
Vendor: Say When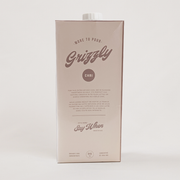 Say When
Chai Grizzly
(1 unit)