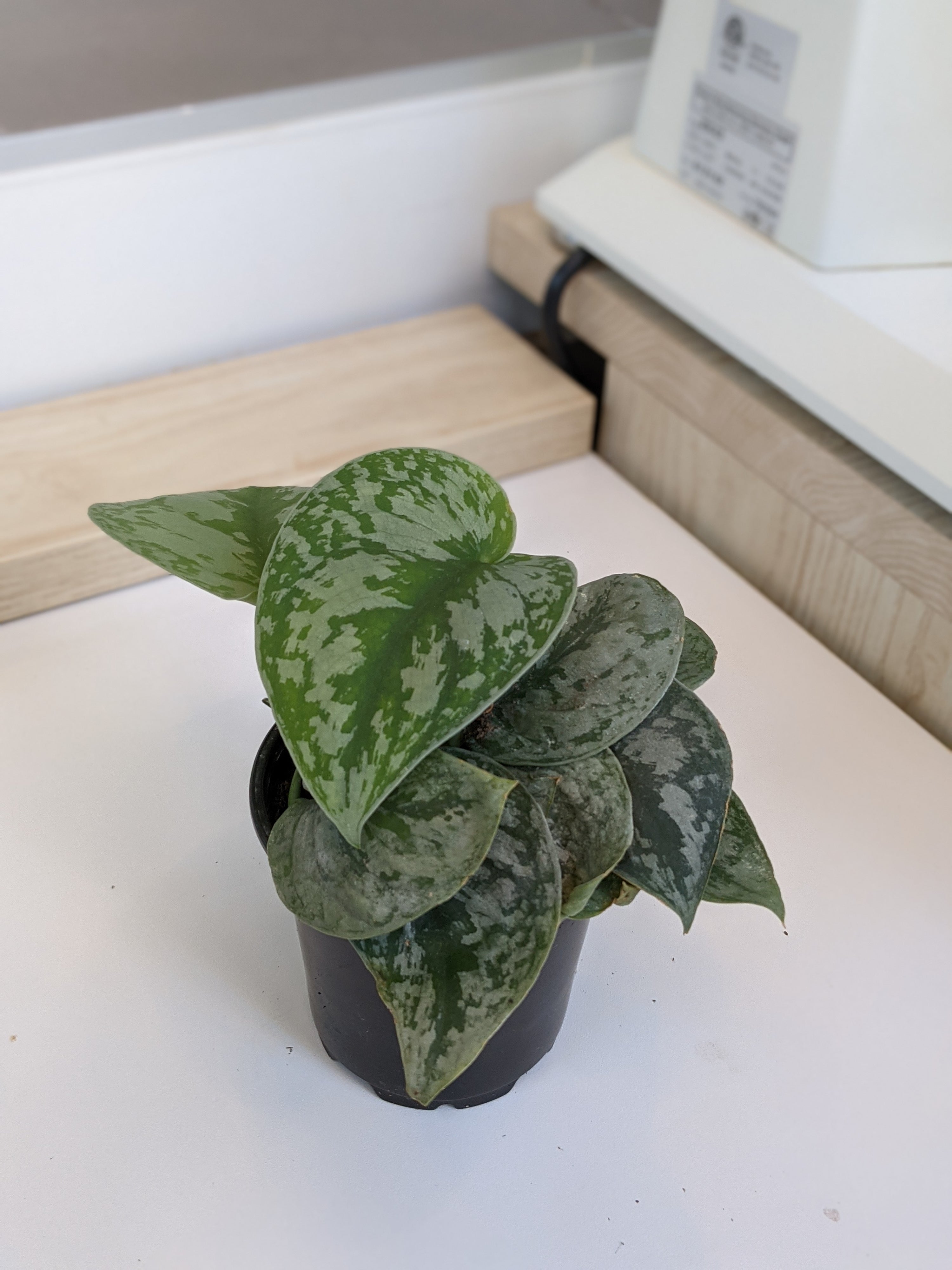 Scindapsus Silver Satin Exotica - 4 inch pot
Brand
Leaves House
Description
Scindapsus pictus is a vine plant with dark green leaves with silvery markings. This slow-growing trailing houseplant is very easy to care for. These beautiful tropical plants looks stunning, growing in hanging baskets or climbing up a moss pole!

Pot diameter:  4 inches.

Care
Water: Water once the top 2-3 inches of soil is dry. It can tolerate underwatering, but won't tolerate overwatering.

Light: Bright, indirect sunlight.

Vendor: Leaves House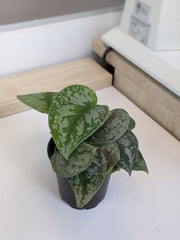 Scindapsus Silver Satin Exotica - 4 inch pot