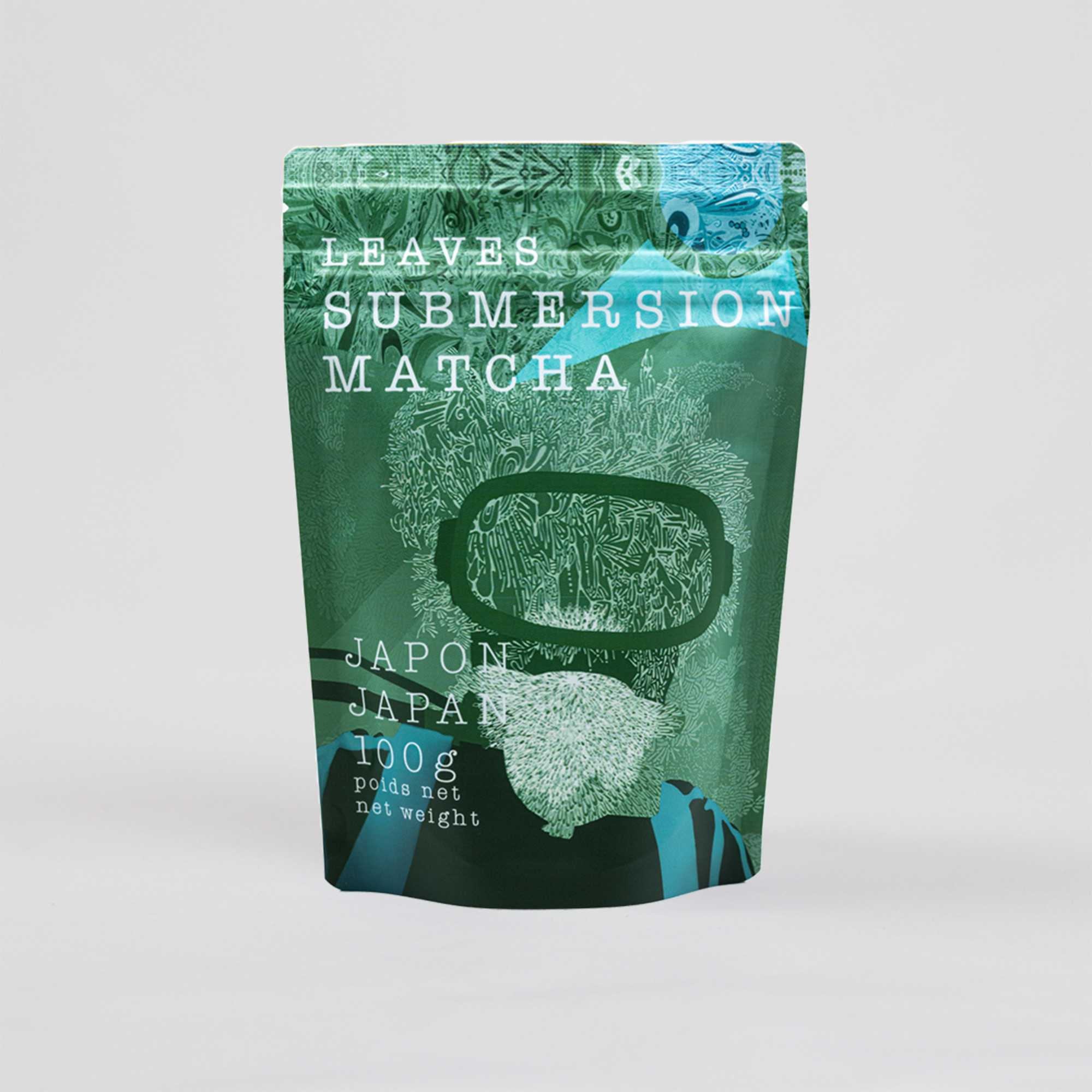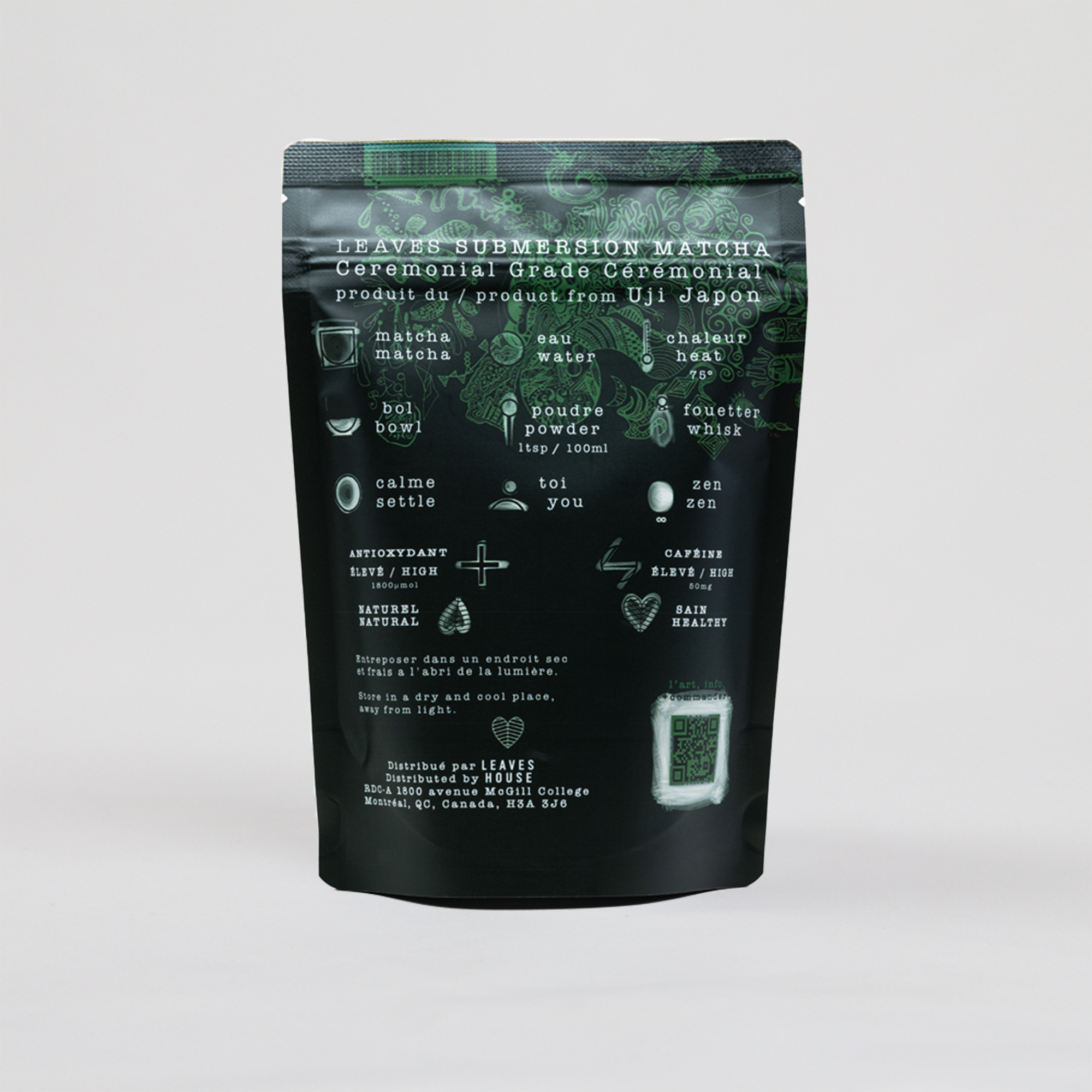 Submersion Matcha - Matcha Ceremonial Grade 100g
Brand 

Submersion Matcha
Description
Ceremonial grade matcha powder from Uji, Japan.
CULTIVAR: Yabukita

100% Plant-Based
100% Planet-Based

Contains a high amount of caffeine and antioxidants. 
Recommended serving:
1g of matcha (1 teaspoon) to 50-100mL of water, at 75 °C. 
Recommended preparation:
Recommended Accessories: Chawan (matcha tea bowl), chashaku (bamboo scoop), Chasen (bamboo whisk), sifter.
1. Preheat the chawan with hot water for half a minute or more. Gently stir the chasen in the water to hydrate the whisk. Discard the water.
2. Scoop one teaspoon of matcha using the chashaku and sift into a sifter over the chawan to remove any lumps and get a creamier texture.
3. Pour 50-100 mL of water and whisk the matcha tea with a chasen, without rubbing the inside of the bowl, until a delicate foam is formed.
4. Enjoy your matcha tea as such or add your choice of steamed milk for a matcha latte!
Format
100 g
Storage
Store in a dry and cool place, away from light. Keep in the fridge after opening.
Vendor: Submersion Matcha
Submersion Matcha - Matcha Ceremonial Grade 100g