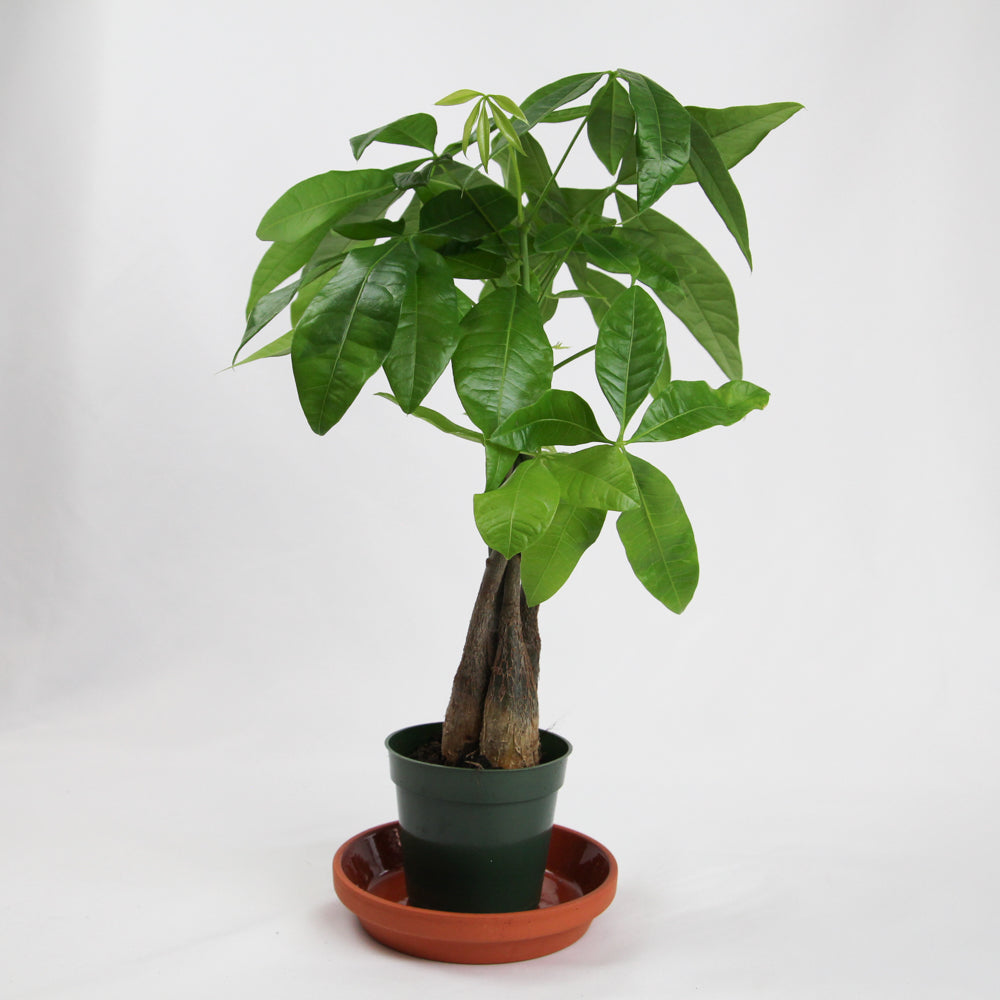 Description
Pachira aquatica are known for their braided trunk and are a symbol of good luck and financial success. Despite their appearance, money trees are easy to take care of. Provide them with enough water and light and your plant is sure to thrive. 
Pot diameter:  4 inches.

Care
Water: Water well every one to two weeks.
Light: Money trees prefer bright, indirect sunlight (direct sunlight can lead to scorched leaves.
Vendor: Leaves House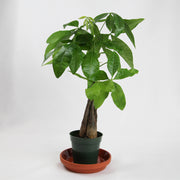 Money Tree - 4 inch pot