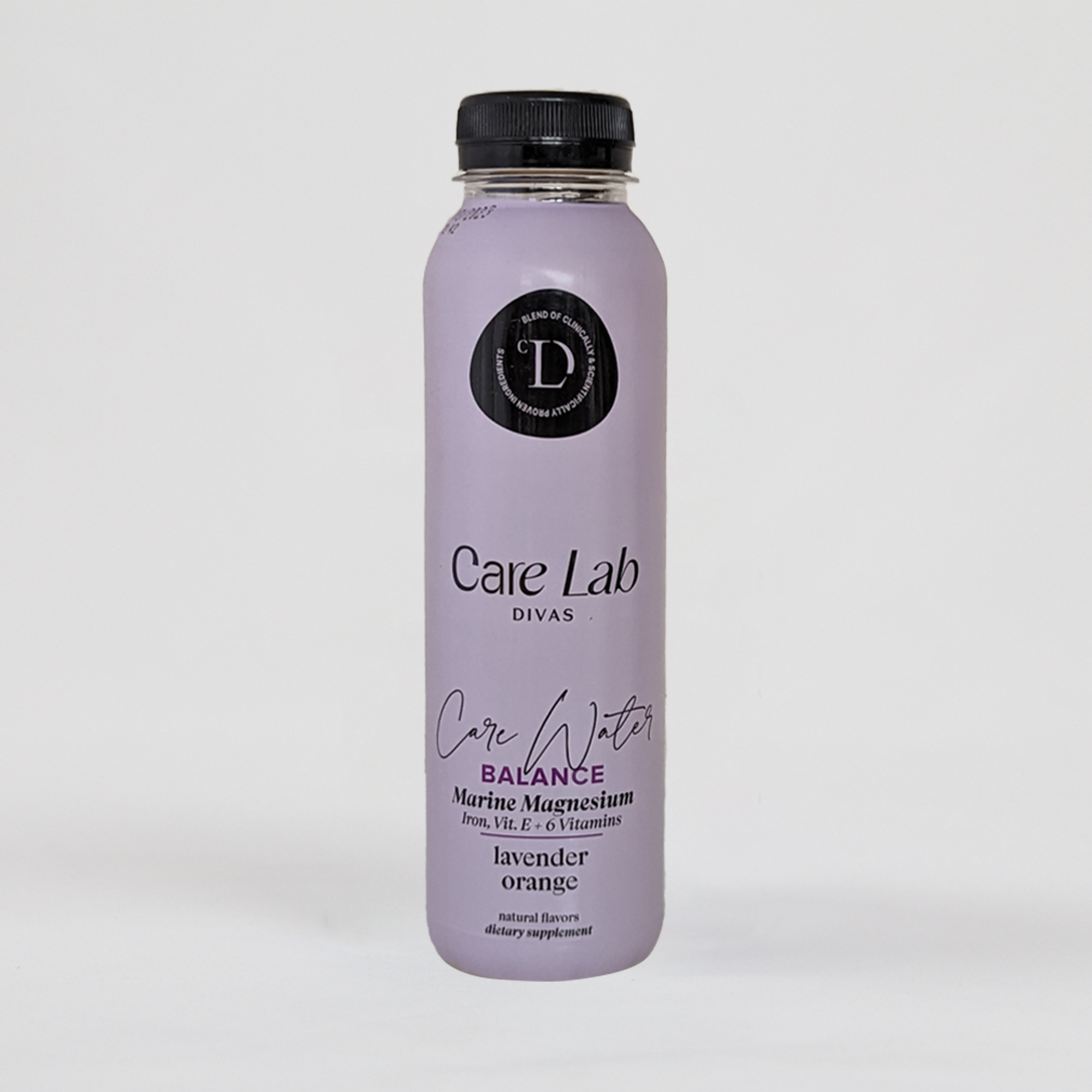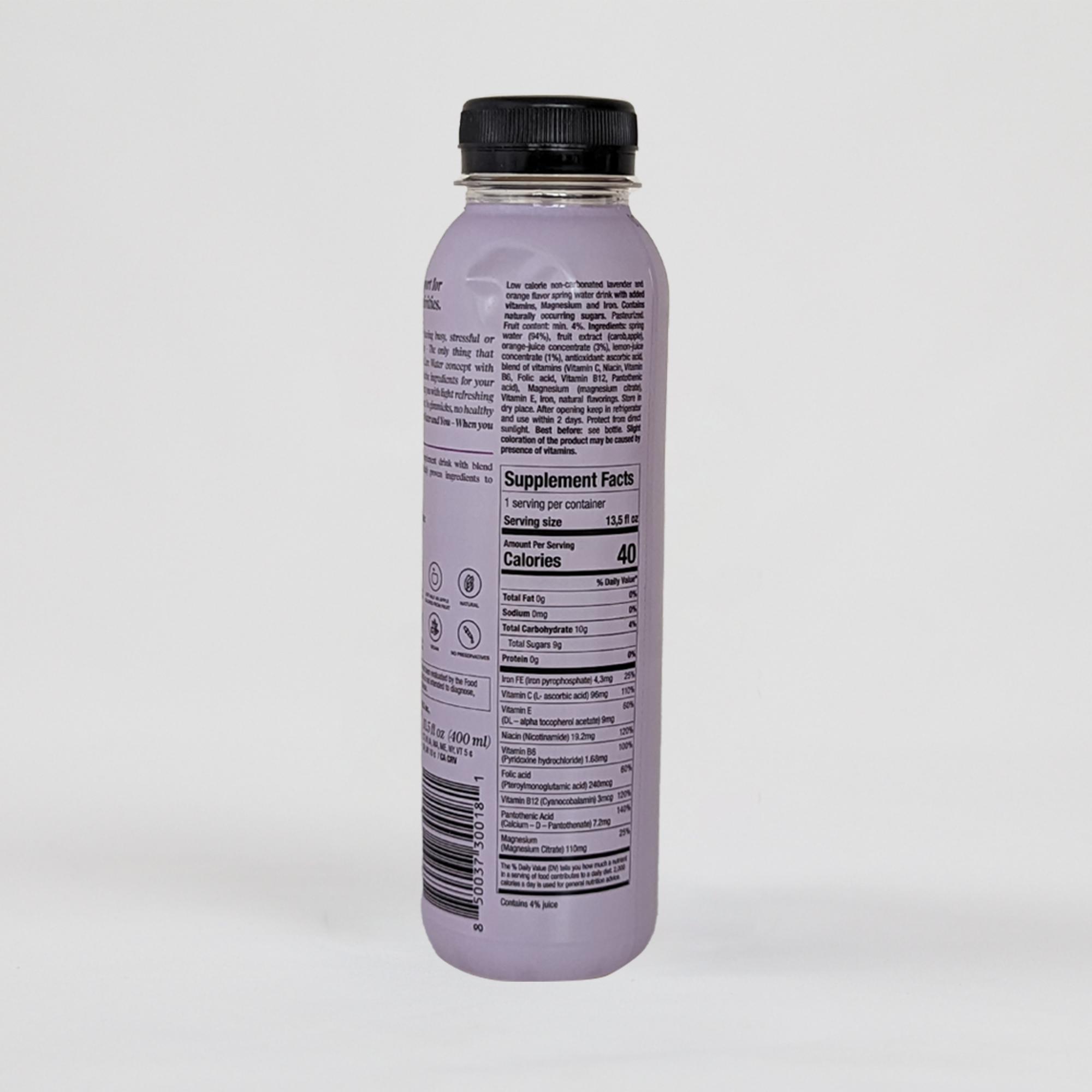 Care Lab Divas Balance Marine Magnesium Lavender Orange
$4.00
Regular price
$5.00
Description 
BALANCE Low calorie non-carbonated green lavender and orange flavor spring water drink with added vitamins, magnesium and iron. Contains naturally occurring sugars from pasteurized fruit (4%)
One serving provides:
25% DV* of Iron FE 
110% DV* of vitamin C
60% DV of vitamin E
120% DV of niacin
100% DV of vitamin B6
60% DV of folic acid
120% DV of vitamin B12
140% of panthotenic acid
25% of Magnesium 
*DV: Daily value to a daily diet of 2000 calories
Ingredients
Spring water (94%), fruit extract (carob, apple), orange juice concentrate (3%) lemon juice concentrate (1%), antioxidant: ascorbic acid, blend of vitamins (Vitamins C, Niacin, Vitamin B6, folic acid, Vitamin B12, panthotenic acid), magnesium (magnesium citrate), Vitamin E, iron, natural flavorings.
Format
1 serving of 13,5 fl oz (400mL)
Storage
Store in a dry place. After opening, keep refrigerated and consume within 2 days. Protect from direct sunlight. 
Vendor: Care Lab Divas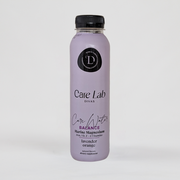 Care Lab Divas Balance Marine Magnesium Lavender Orange

$4.00

Regular price

$5.00