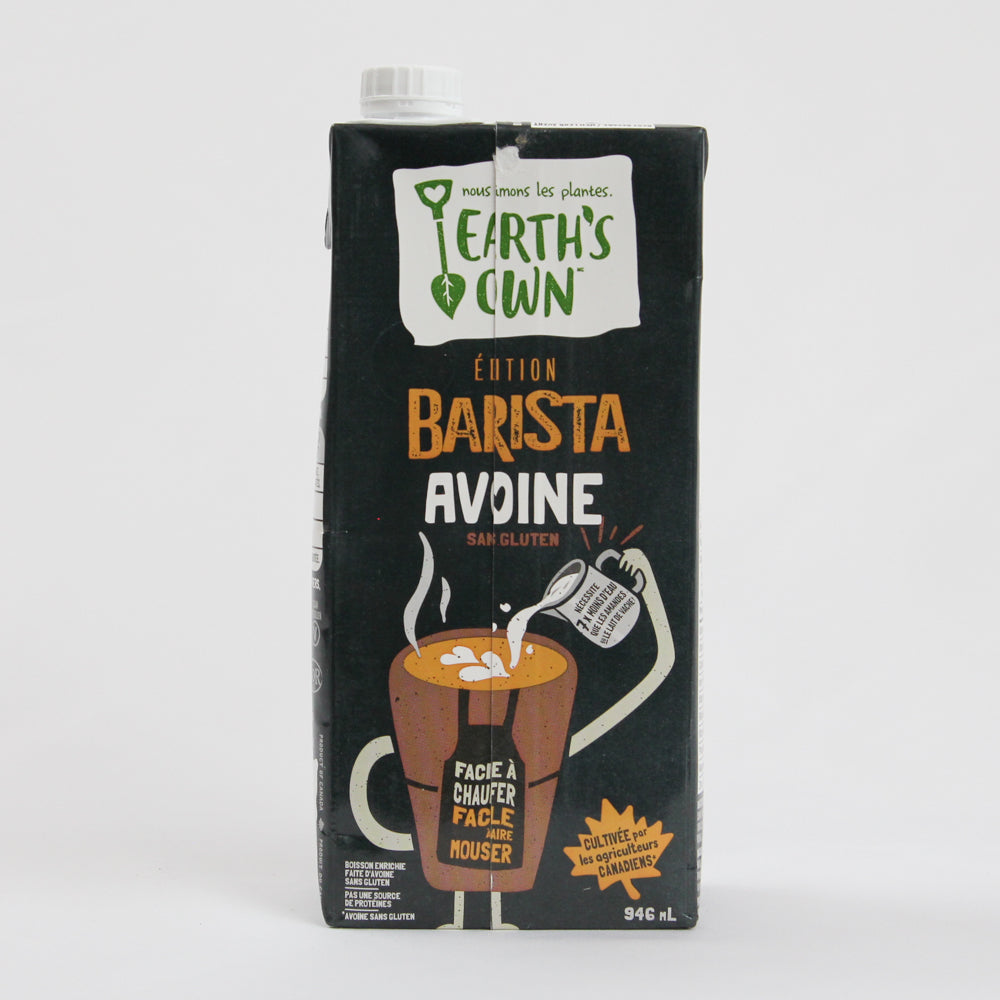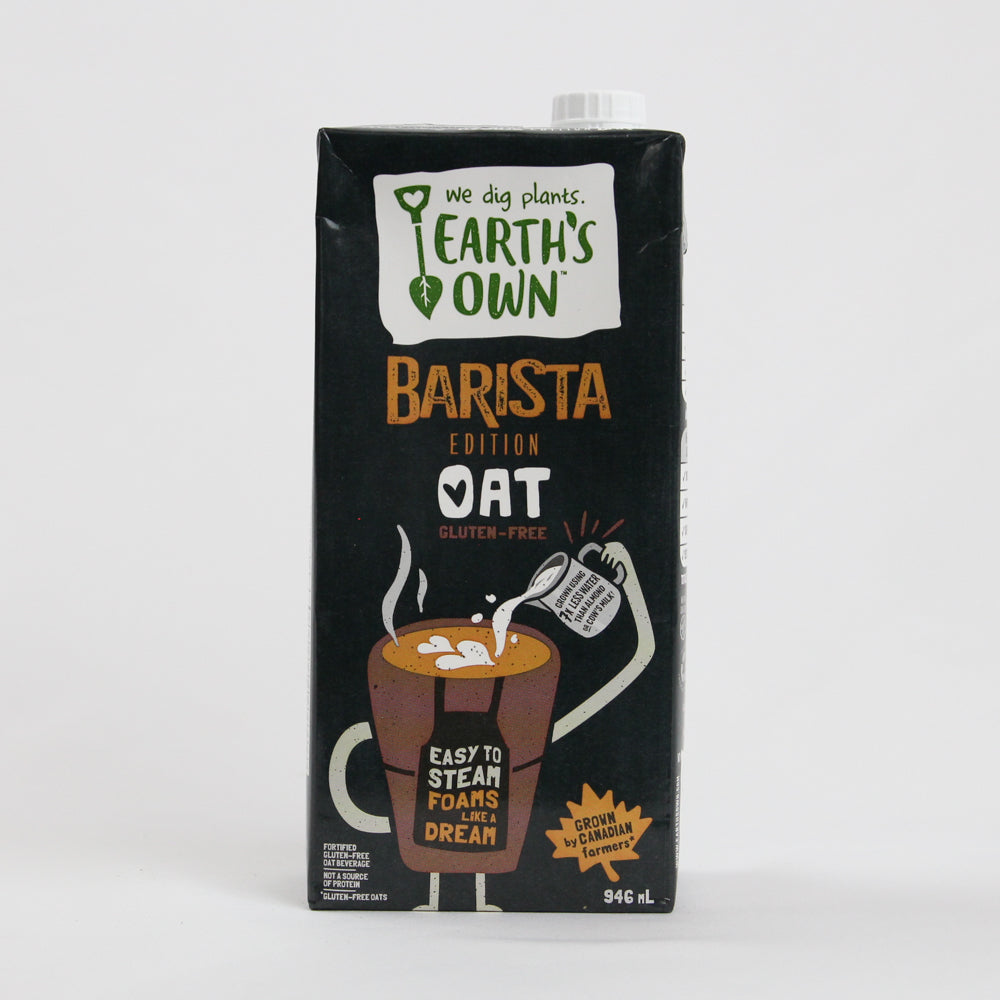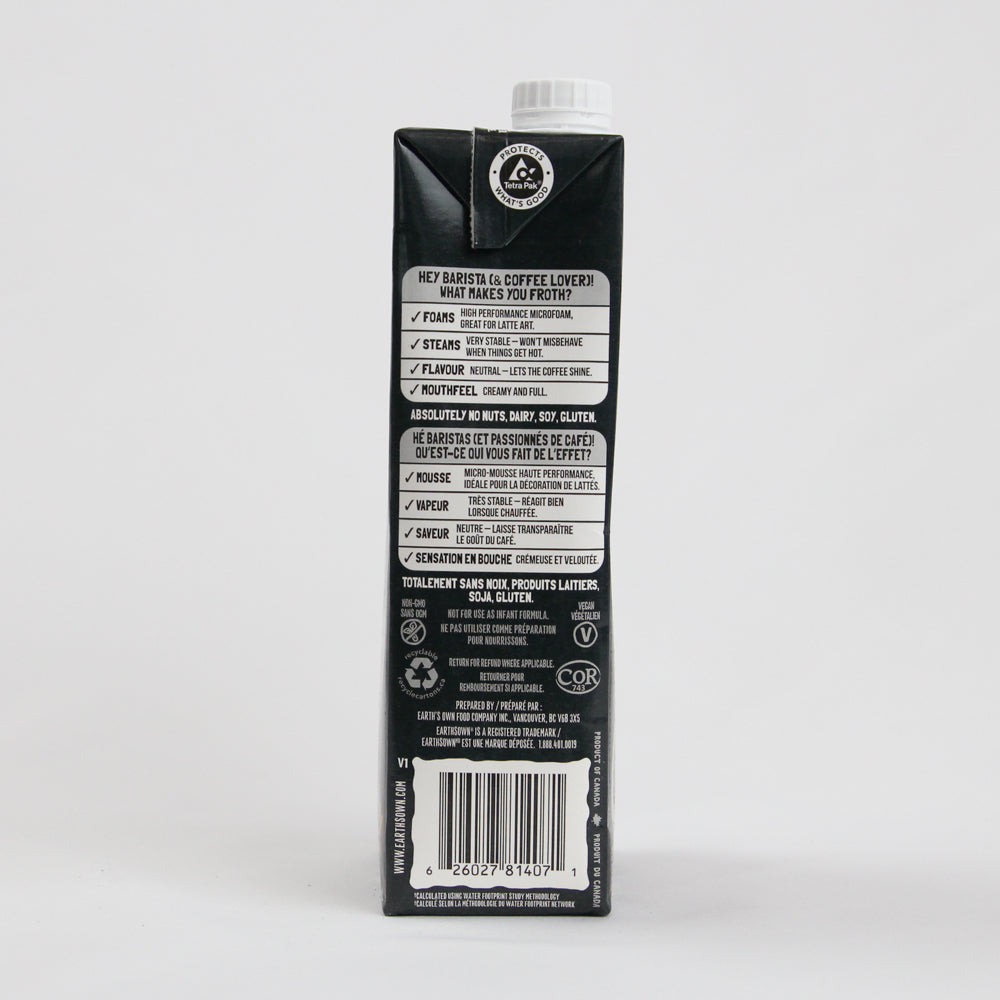 Earth's Own Oat Beverage Barista Edition (1 unit)
Description
Earth's Own Food Company is a pioneering healthy beverage company dedicated to nutritional innovation and sustainability in order to actively improve people's lives and well-being. This Oat Milk Barista Edition is easy to steam and you will be able to get nice thick, tight micro-foam. The best companion for your espresso. This product is:
Vegan 

Nuts Free

Soy Free

GMO Free

Sugar Free

Canola oil Free

Glyphosate Free
Ingredients
Oat Base (Filtered Water, Gluten-Free Oats), Sunflower Oil, Dipotassium Phosphate, Calcium Carbonate, Tricalcium Phosphate, Sea Salt, Vitamin A Palmitate, Vitamin D2, Riboflavin, Vitamin B12, Zinc Gluconate, Amylase.
Updated: July 20, 2021

Format
1 unit has 946 mL.
Storage
Once opened, keep refrigerated and consume within 5 days.
Vendor: Earth's Own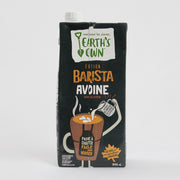 Earth's Own Oat Beverage Barista Edition (1 unit)