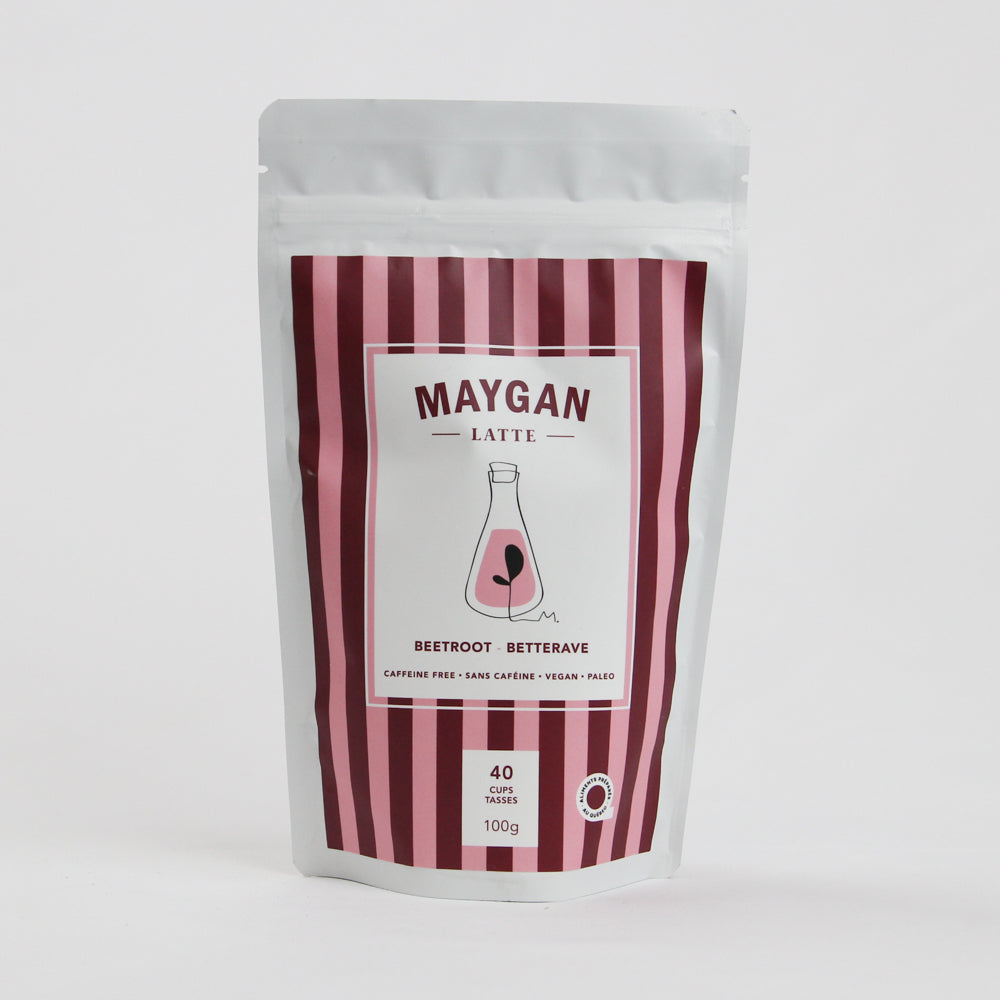 Description
The Beetroot powder mix has excellent antioxidant, anti-inflammatory and detoxification properties. A superfood with a natural sweet and succulent taste.
Preparation
Put ½ tsp. teaspoon (2.5 g) powder in a cup (340 ml)
Add a little hot water to create a paste
Pour in hot or cold milk of your choice
Stir and enjoy!
Ingredients
Organic beetroot powder, organic coconut milk powder, organic raw cocoa, organic cinnamon, organic ginger, cardamom and organic stevia Leaf powder

Updated: July 20, 2021
Format
1 pouch of 100g = 40 servings

Storage
Store in a cool and dry place
Vendor: Maygan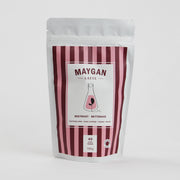 Maygan
Beetroot Latté