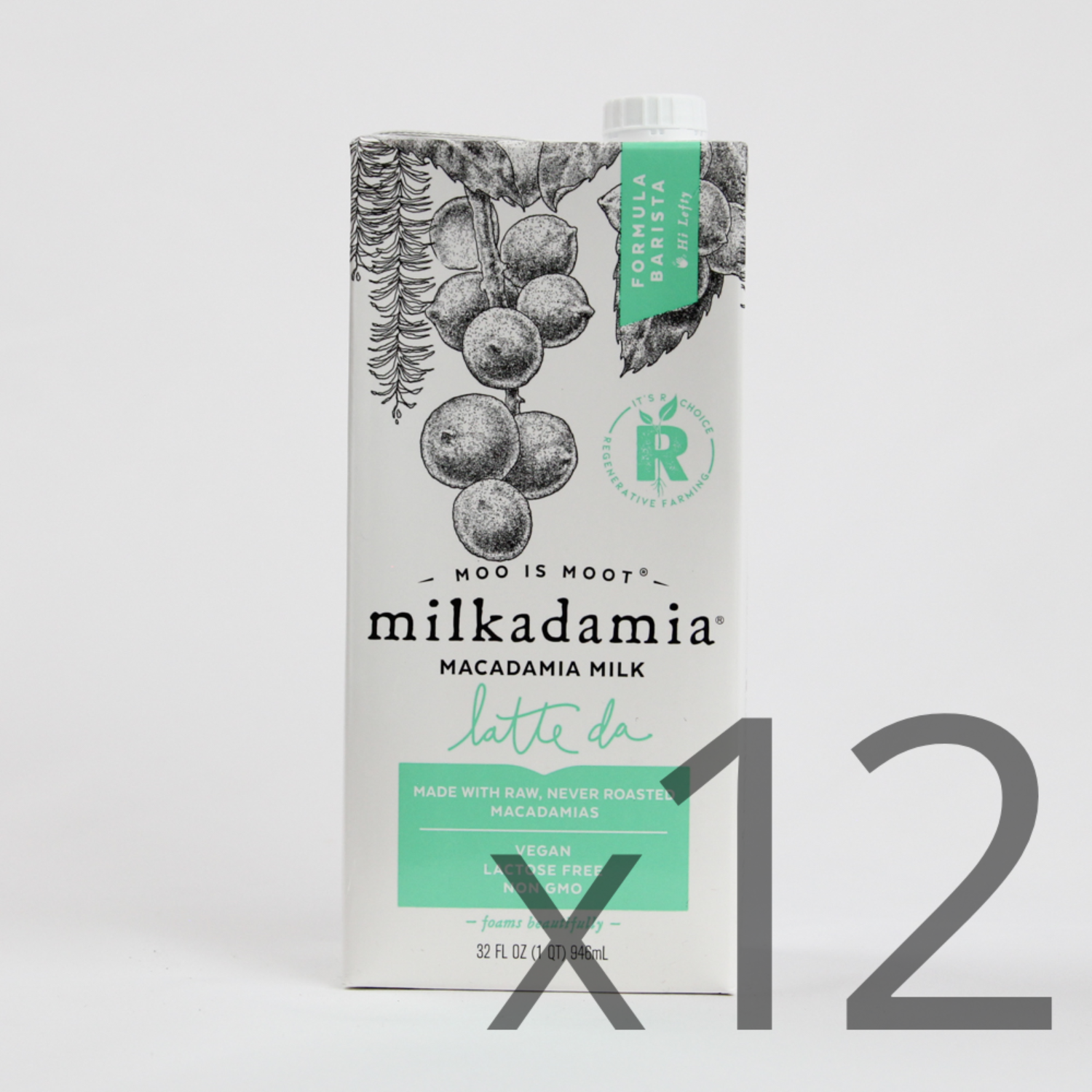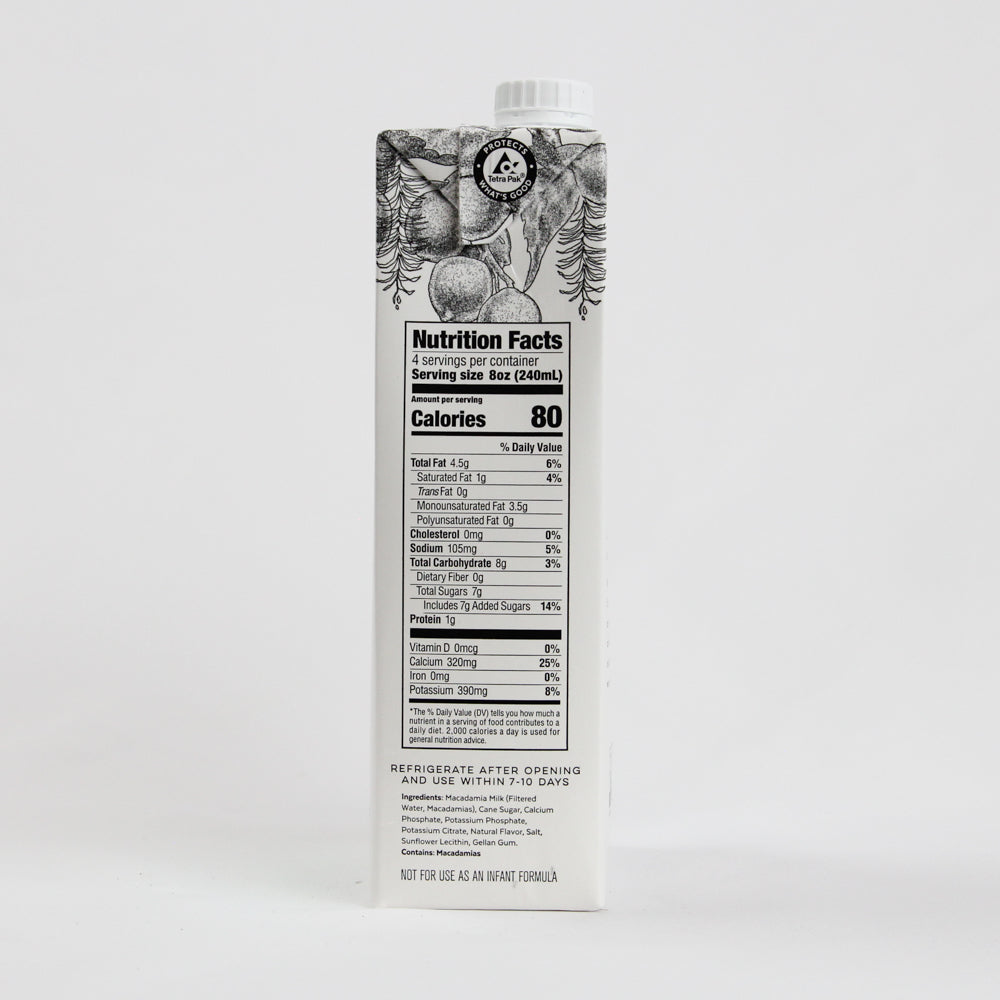 Milkadamia Macadamia Beverage Latte Da Barista (12 unit)
Description
Macadamia, Milkadamia. A subtle play on words. We wanted the milk in this coffee to be subtle and creamy so the coffee notes can really sing. Get your latte artist on with this crema of the crop. It's how moo-free coffee tastes now.
Ingredients
Macadamia Milk (Filtered Water, Macadamias), Cane Sugar, Calcium Phosphate, Potassium Phosphate, Potassium Citrate, Natural Flavor, Salt, Sunflower Lecithin, Gellan Gum.
CONTAINS: MACADAMIA NUTS
Format
12 units. 1 unit has 946 mL.
Storage
Once opened, keep refrigerated and consume within 7-10 days.
Vendor: Milkadamia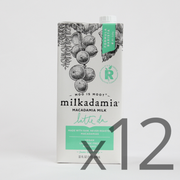 Milkadamia Macadamia Beverage Latte Da Barista (12 unit)