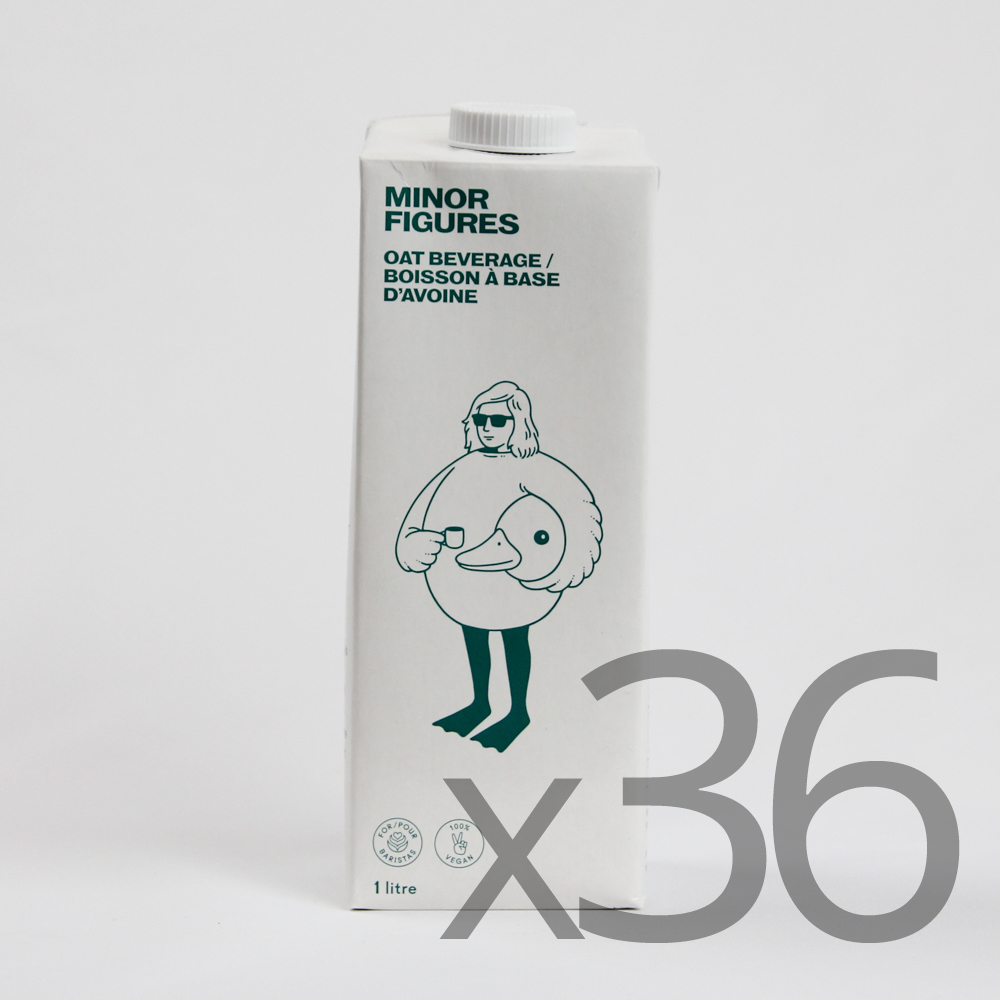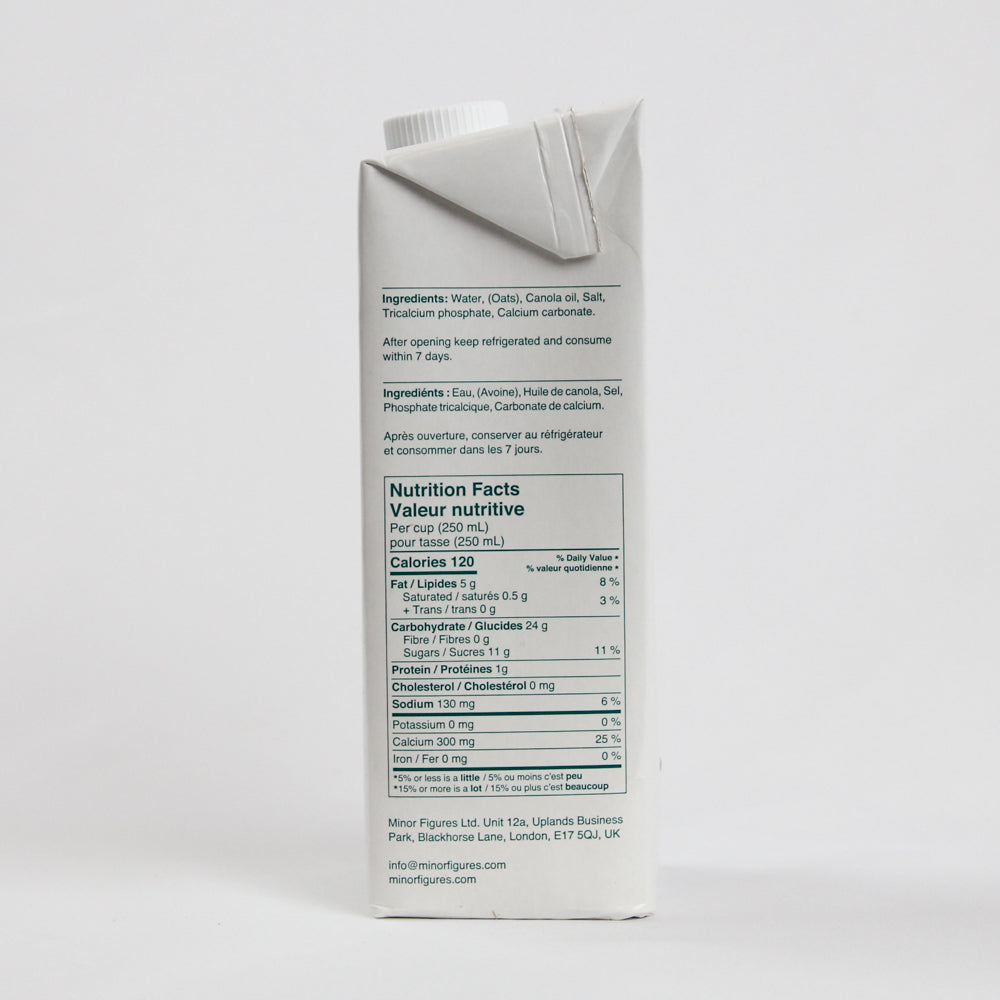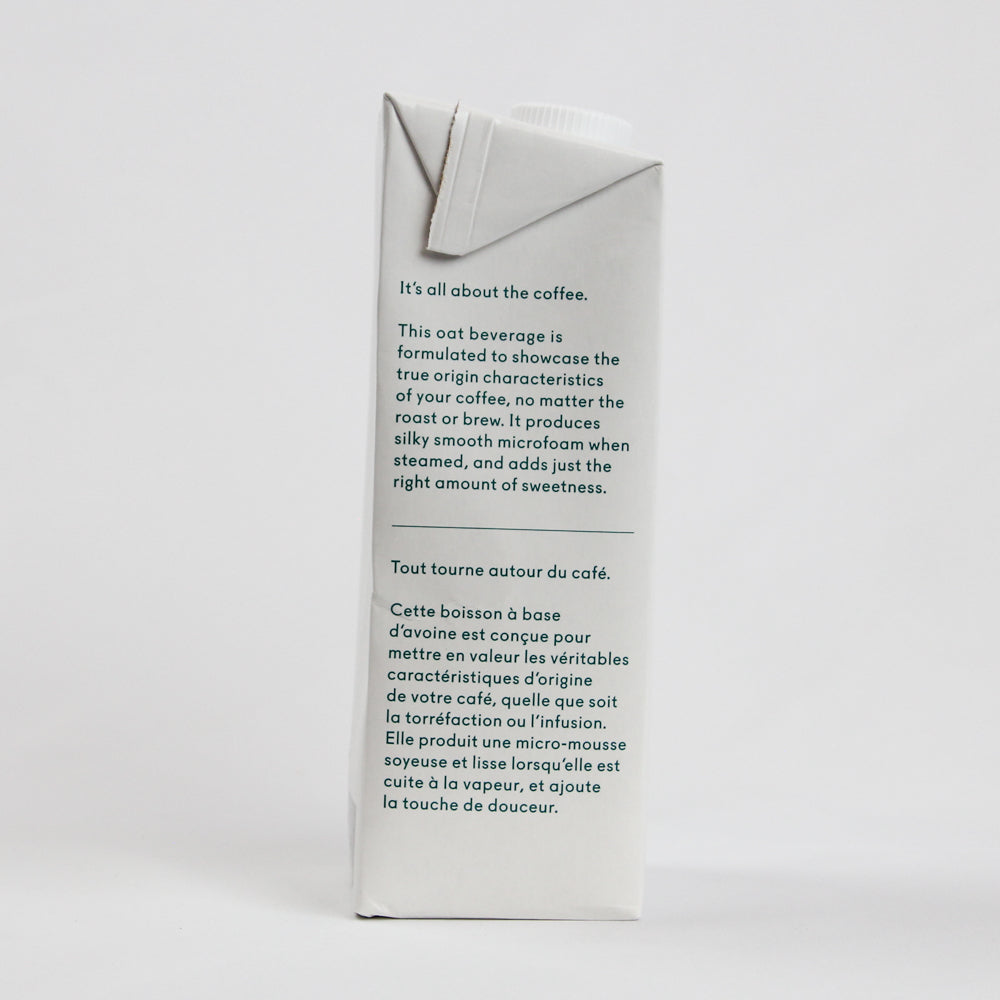 Minor Figures
Oat Beverage Barista
(36 units)
$160.00
Regular price
$180.00
Description
Better for your coffee. Better for the planet. Minor Figures Oat Milk is formulated by baristas, for baristas.
From their background in specialty coffee, Minor Figures has developed an Oat Milk for professionals. Their goal is not to compromise the fidelity of your coffee in the cup. Add to any roast profile or origin, and experience the truest characteristics of your espresso shot, while adding natural sweetness, density, balance, and silky micro-foam when steamed.
Made with quality ingredients, this Oat Milk is equally delicious in your cup of tea or morning cereal.
Ingredients
Water, Oats, Rapeseed Oil, Tricalcium, Phosphate, Calcium Carbonate, Salt.   
Format
6 cases of 6 units each, a total of 36 units. 1 unit has 1 L.
Storage
Store in a cool dry place. Keep in the fridge after opening and drink within 7 days.
Vendor: Minor Figures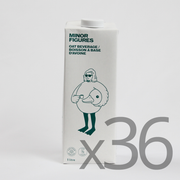 Minor Figures
Oat Beverage Barista
(36 units)

$160.00

Regular price

$180.00