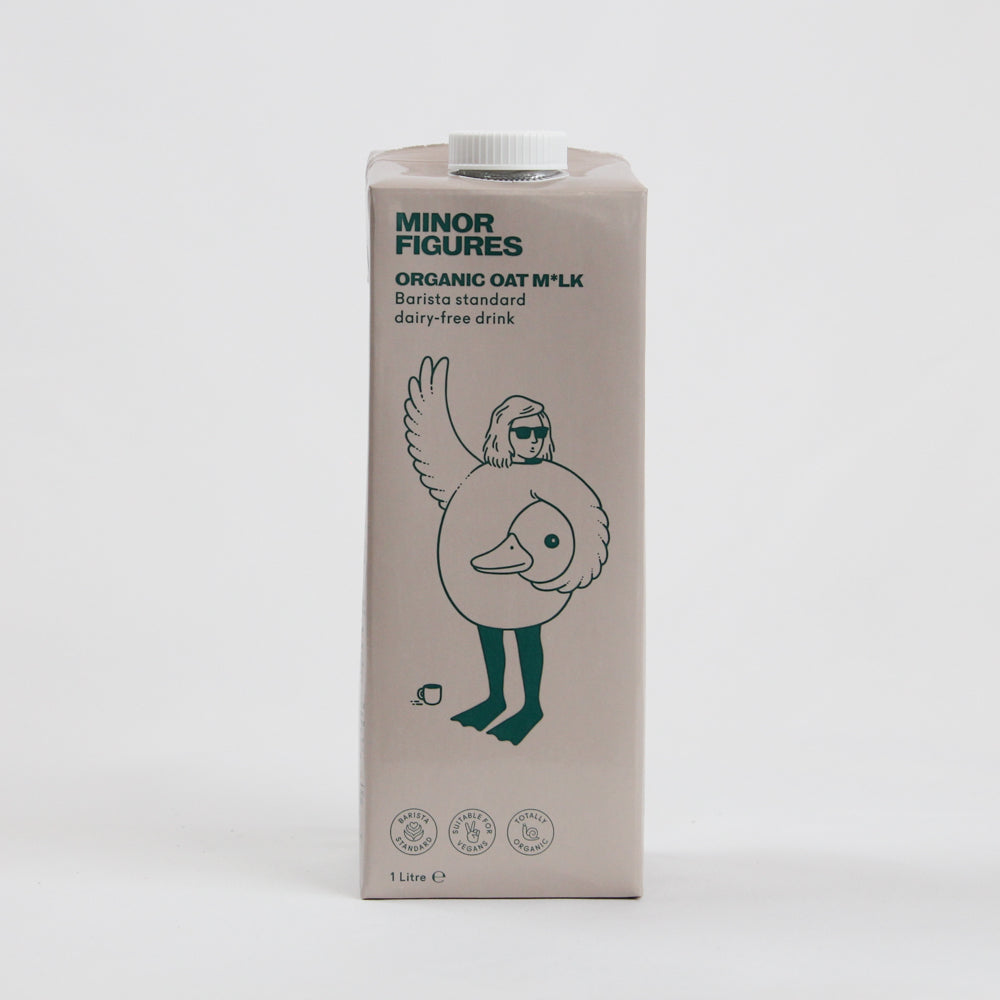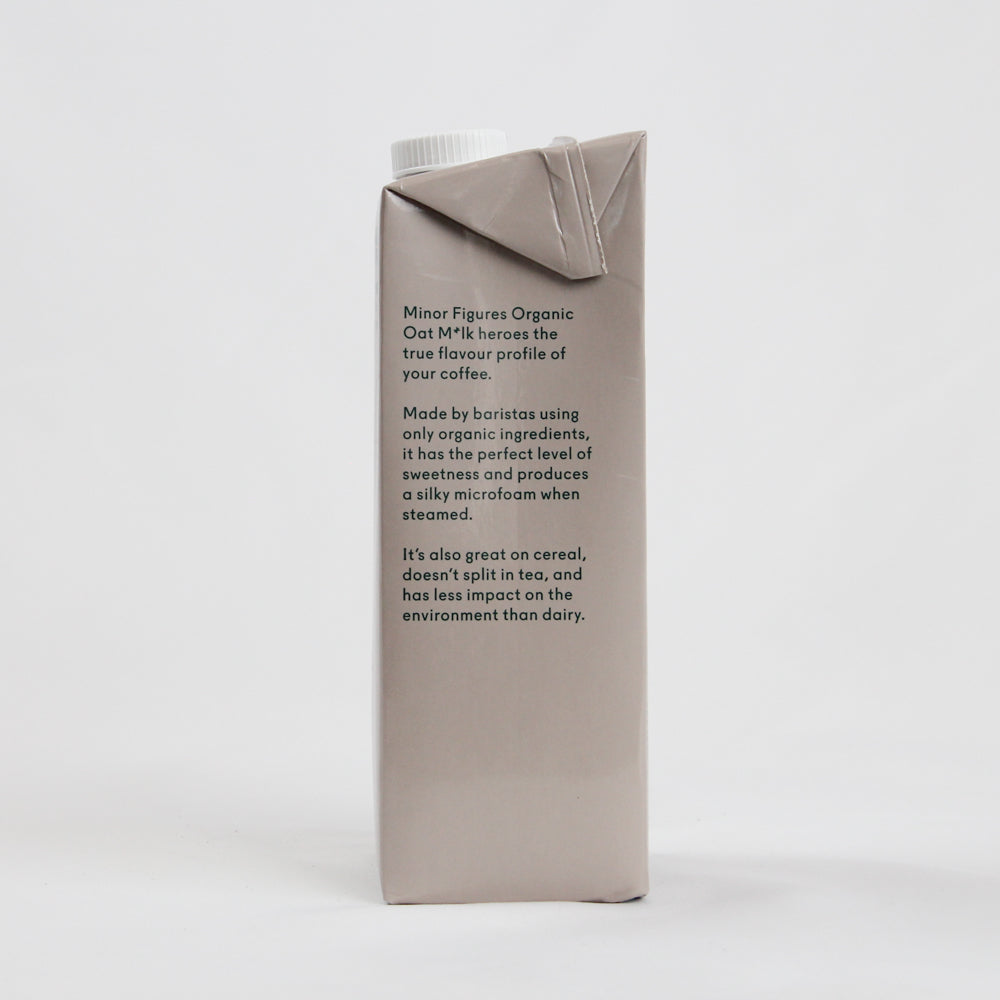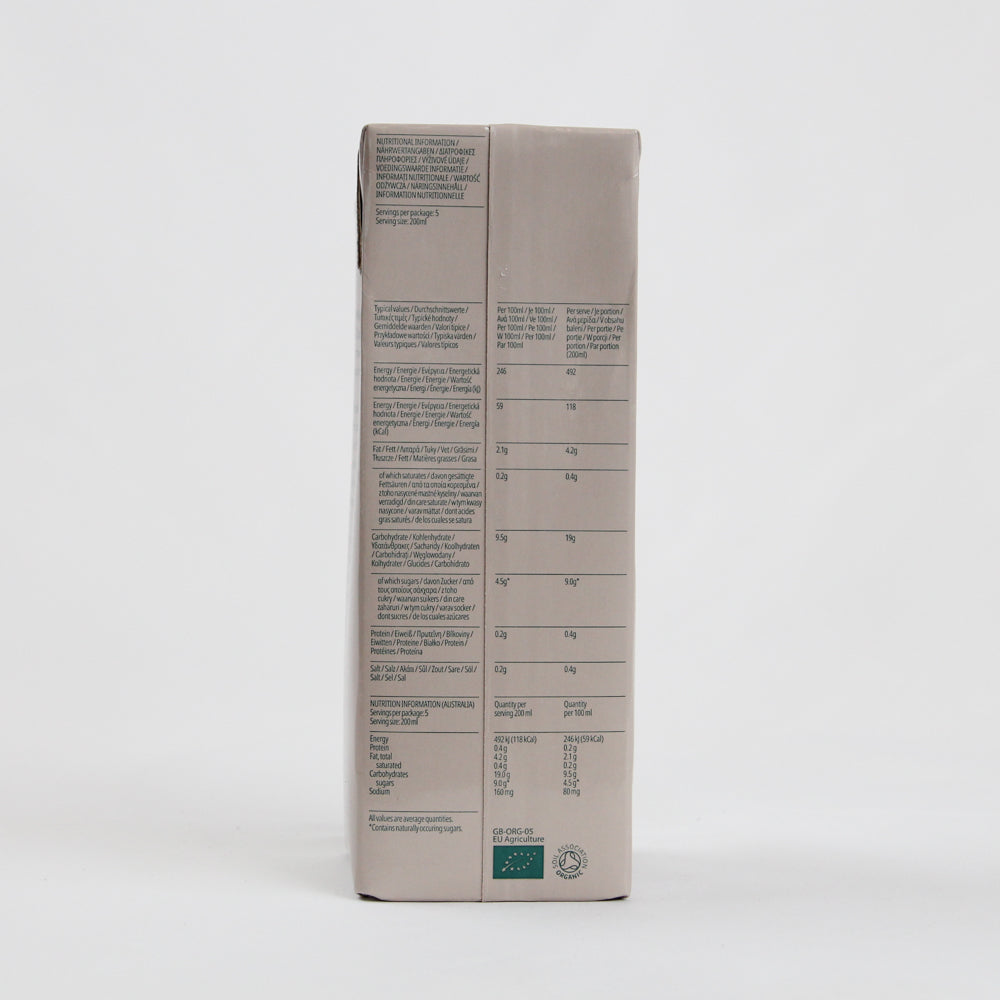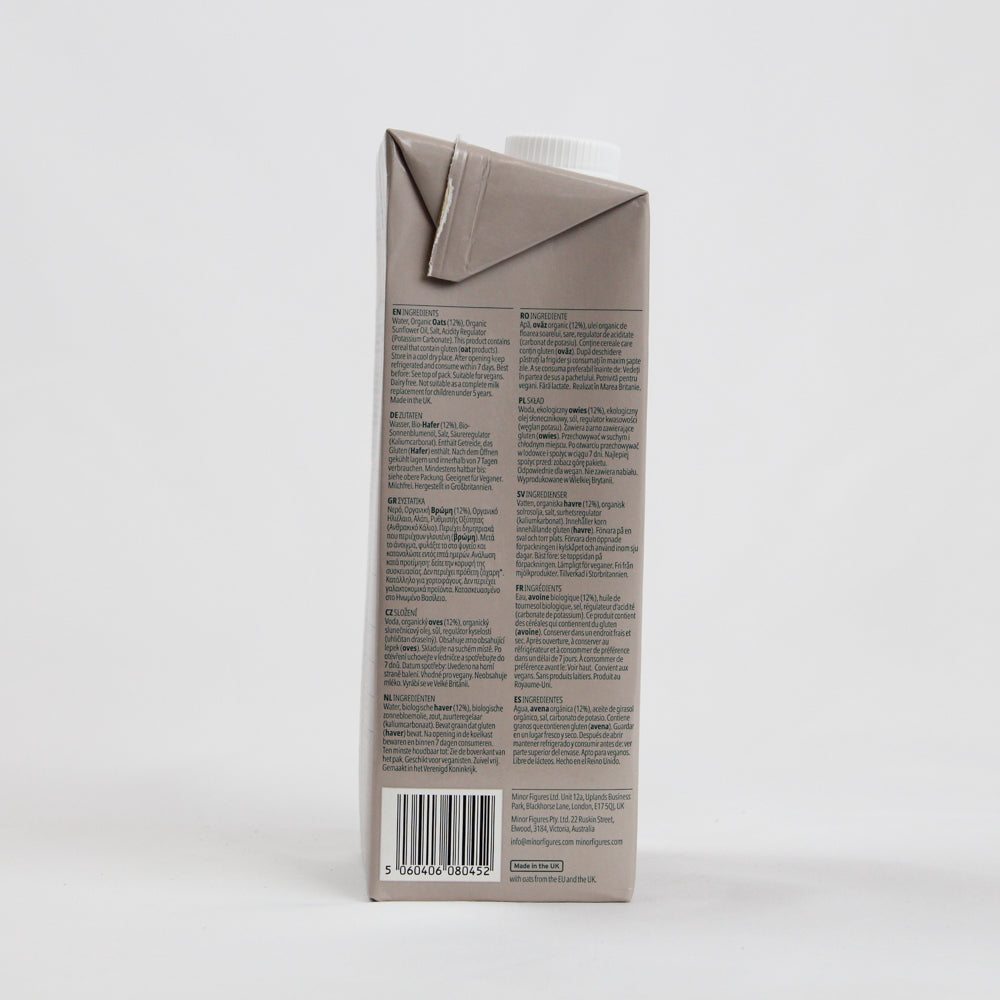 Minor Figures
Oat Beverage Barista Organic
(1 unit)
Description
Minor Figures is a coffee company. Its Organic Oat Milk is a dairy alternative made by coffee professionals. Containing only certified organic ingredients, this Organic Oat Milk is designed to complement the true and unique flavours of the highest quality coffee. It has the perfect level of sweetness and produces a silky micro-foam when steamed, marking it ideal for baristas.
Made with quality ingredients, this Oat Milk is equally delicious in your cup of tea or morning cereal. Vegan friendly. Non-dairy plant-based milk made with quality oats.
Ingredients
Water, Organic Oats (12%), Organic Sunflower oil, Salt, Potassium Carbonate.
Updated: July 20, 2021


Format
1 unit has 1 L.
Storage
Store in a cool dry place. Keep in the fridge after opening and drink within 7 days.
Vendor: Minor Figures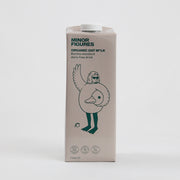 Minor Figures
Oat Beverage Barista Organic
(1 unit)