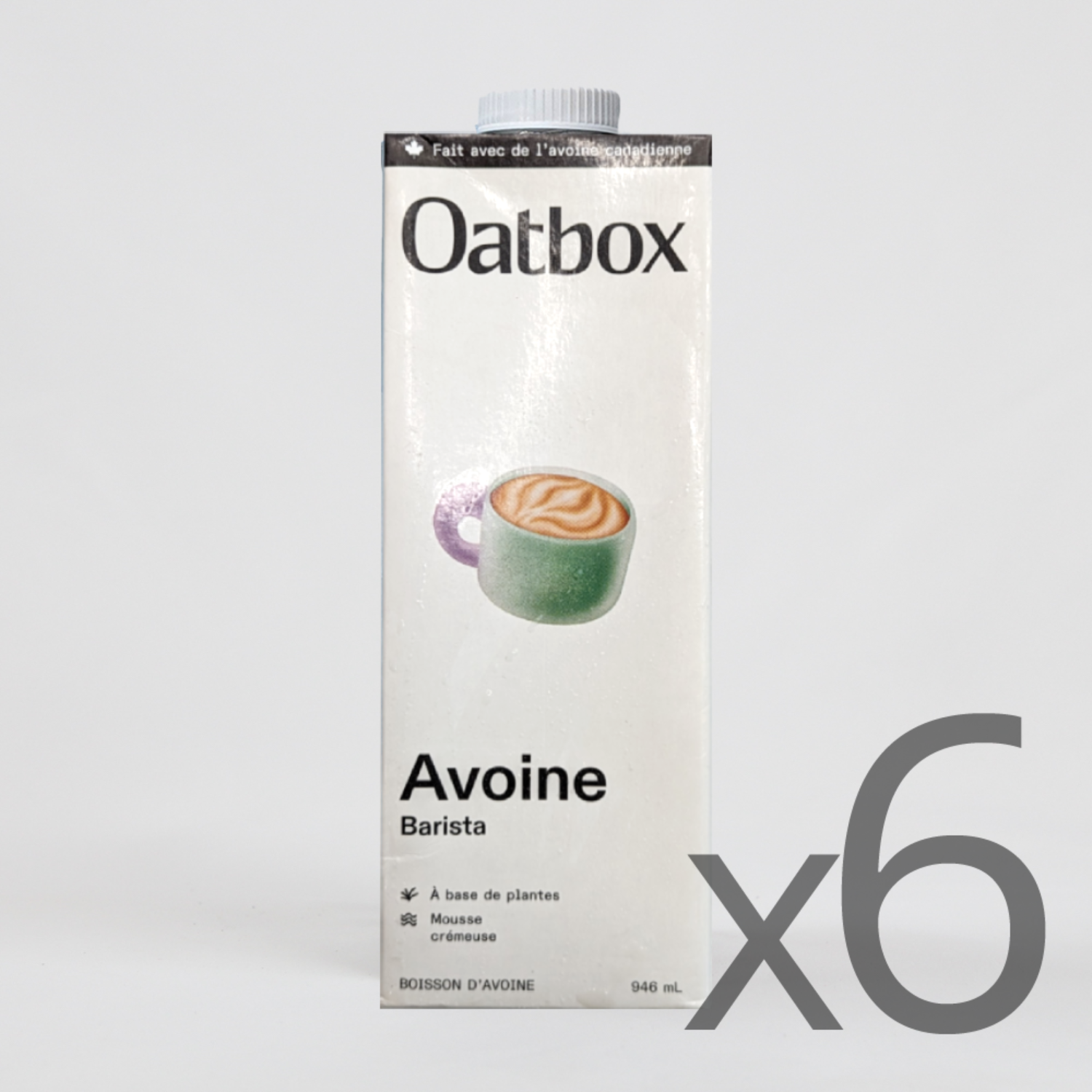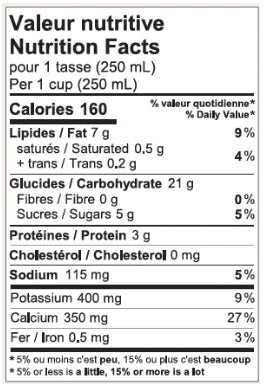 Oatbox Barista Oat Beverage (6 units)
Description
This oat-based beverage is carefully crafted to provide a creamy, dairy-free alternative that's naturally free from lactose, cholesterol, and saturated fats. Made to create the perfectly smooth and silky vegan microfoam, Oatbox Oat Beverage offers a satisfyingly neutral taste and a perfect balance of creaminess.
This Barista edition is 
Made with quality Canadian Oats, this Oat Milk is the first professional Barista oat beverage produced in Quebec. This product is:

Vegan 

Made from canadian oats
Ingredients
Water, Oats, Canola Oil, Dipotassium Phosphate, Calcium Carbonate, Salt, Tricalcium phosphate, Dicalcium phosphate, Amylase
Updated: Oct 8, 2023

Format
6 units of 946 mL each.
Storage
Store in a cool dry place. Keep in the fridge after opening and drink within 7 days.
Vendor: Oatbox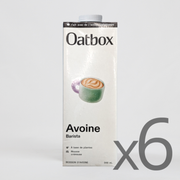 Oatbox Barista Oat Beverage (6 units)